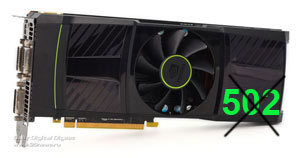 Who has become a popular Internet meme «No, I didn't hear» Great for the heading of the current note. The fact is that the VR-Zone resource, quite respected by many as a reliable source, announced the desire of NVIDIA in June to release a new audit of the GeForce GTX 590 video card. In the new revision, the threshold of increasing voltage on the GPU software will be limited at the hardware level.
The Inquirer resource journalists decided to understand this issue on their own and talked first with close partners of the Green Giant. Neither EVGA representatives nor MSI representatives know anything about the NVIDIA initiative to develop the new revision of the GeForce GTX 590. Hearing collapses before our eyes.
In order to bring the matter to the end, the employees of The Inquirer turned to the original source. Representatives of the Green Giant said that NVIDIA is not developing a new PCB design for the GeForce GTX 590. In addition, they added that the GEFORCE GTX 590 model also works great as part of the original design.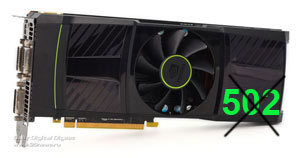 Do not forget that the GeForce GTX 590 works at certain frequencies, which guarantee the good operation of the graphic adapter. If the user accelerates the accelerator, then he forces him to work in an incorporated manufacturer «Comfort zone».
Really a VR-Zone resource was mistaken?
Source: