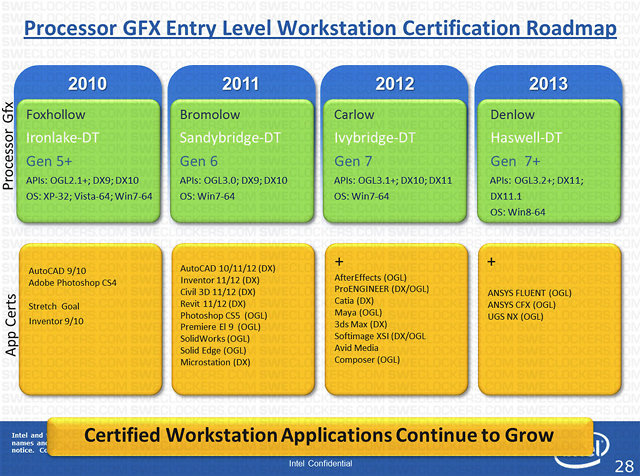 Intel Corporation seems to invest not only in the performance of its future processors, but also in their graphic capabilities. Thus, the Sweclockers resource published a very interesting internal slide Intel, which reveals some details regarding the processors of the company of graphic accelerators.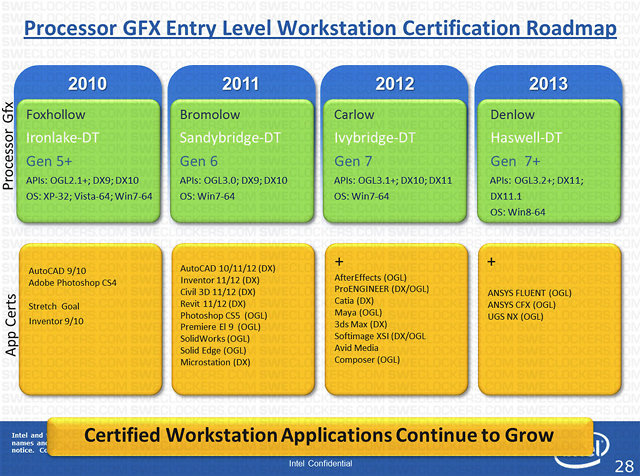 Slide with some data on Intel Haswell chips schedule
In addition, the slide indicates Intel's certification plans for the upcoming GPU in the Ivy Bridge and Haswell processors, the document also reports that the last processor will receive a built -in graphics with the support of an officially not yet submitted API DirectX 11.1 (and Opengl 3.2+, respectively).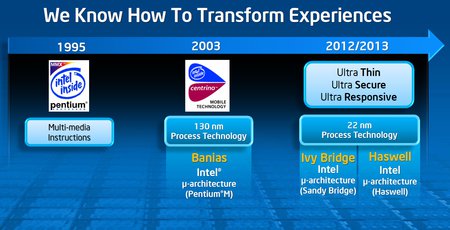 As expected, DirectX 11.1 will be part of the upcoming Microsoft Windows 8 operating system and, it seems, Intel is going to equip the support of this standard for its future processors developed for the new OS.
Haswell — This is the code name of the new architecture, which should replace Ivy Bridge processors in 2013. Like the predecessor, Haswell will be carried out in compliance with 22-nm process norms using 3D transistors. At the same time, it is known that the chip will go further from traditional CPU.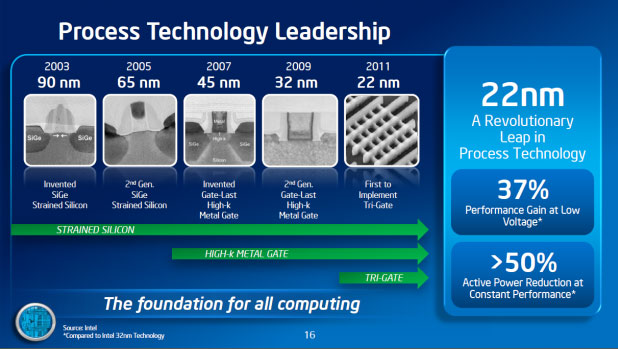 The fact is that its mobile version will be a system on the chip, which will even more increase the overall energy efficiency of Intel laptops and bring the embodiment of the concept of cheap ultrabooks (thin and light laptops). Also, processors will receive the technology of custom TDP, which is designed to improve autonomous time indicators.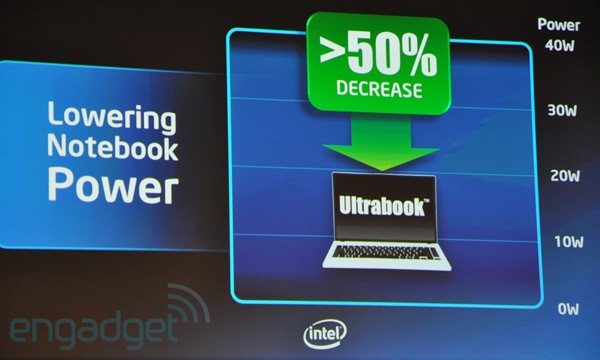 In addition, Intel plans to increase the overall performance of both graphics and X86 nuclei in Haswell. For example, CPU will receive support for a new version of the set of extended vector instructions — AVX2.
At the moment, there are no additional data about Haswell, however, in another Intel slide, it was reported that server chips with this architecture should enter the market after desktop, in the first quarter of 2014.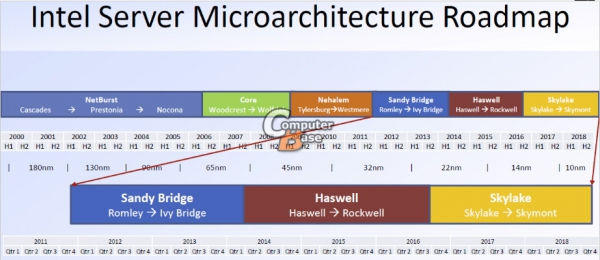 Source: