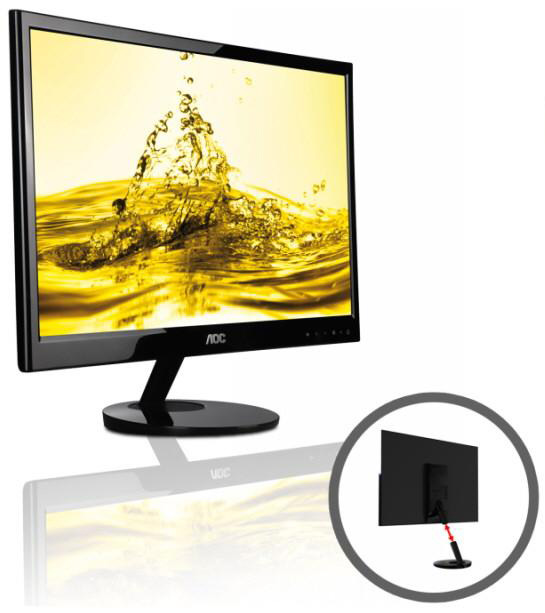 AOC officially announced the production of the 21.5-inch LCD display AOC E2251FWU, the first public demonstration of which took place as part of the CEA Line Shows 2011 International Exhibition of the International Exhibition of CEA Line Shows 2011.
The main feature of this model is that for connection it uses the USB interface. Monitor «Packed» In a thin glossy case of black color, equipped with a disconnected stand and is equipped with a LED screen of the screen. At the same time, the novelty is characterized by Full HD permission of 1920 x 1080 pixels, a contrast of 1000: 1, with a brightness of 200 cd/m2 and response time 5 ms.
It is expected that the product will go on sale in Europe in the second half of August of this year, but it is not yet known exactly at what price.
Source: