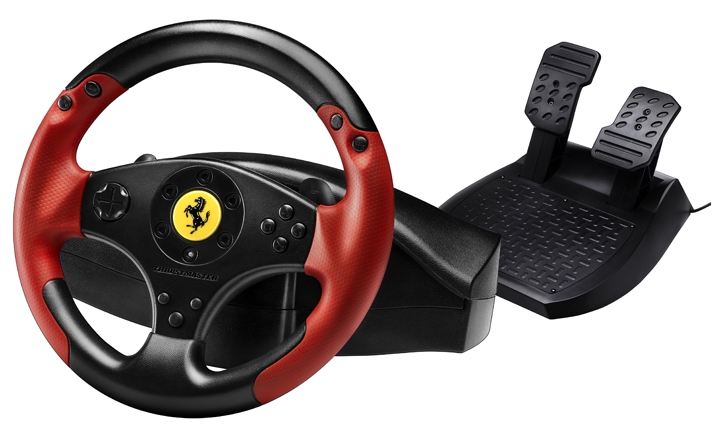 Thrustmaster offers on the Russian market the universal Game Controller Ferrari Racing Wheel Red Legend Edition, suitable for use with racing simulators on personal computers and prefixes PlayStation 3.
According to the developer, the steering wheel has an ergonomic design and high comfort of use. The textured rubberized grip of Ferrari red color is distinguished, and the ergonomic petal switches of the sequential gearbox are located directly on the steering wheel. Thanks to them, the user can easily and quickly switch transfers without prejudice to speed and maneuverability. It is possible to adjust the sensitivity of the steering wheel for greater control of control.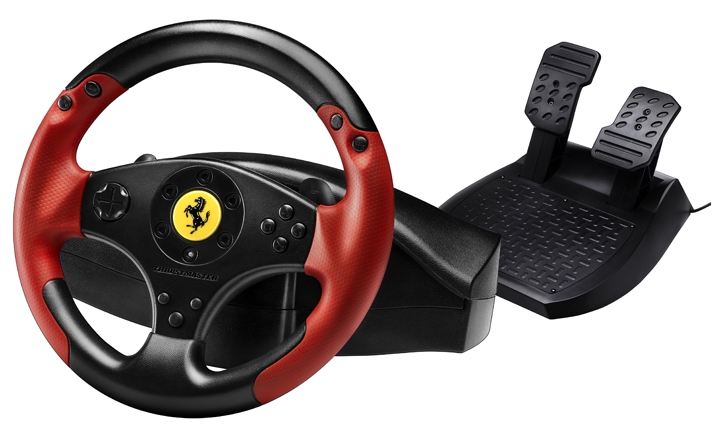 The pedal unit, as noted, ensures the accuracy of acceleration and inhibition;It is distinguished by an optimized expanded structure and wide emphasis for the legs. The angle of inclination of each pedal can be adjusted individually. In addition, the brake pedal provides progressive resistance with maximum realism and efficiency of inhibition.
The controller is equipped with two programmable switches, 11 functional buttons and a multi -position button. The Thrustmaster Bungee Cord system provides realistic linear resistance and automatic centering function.
The steering wheel will go on sale in the coming days at a price of 60 euros.
Source: