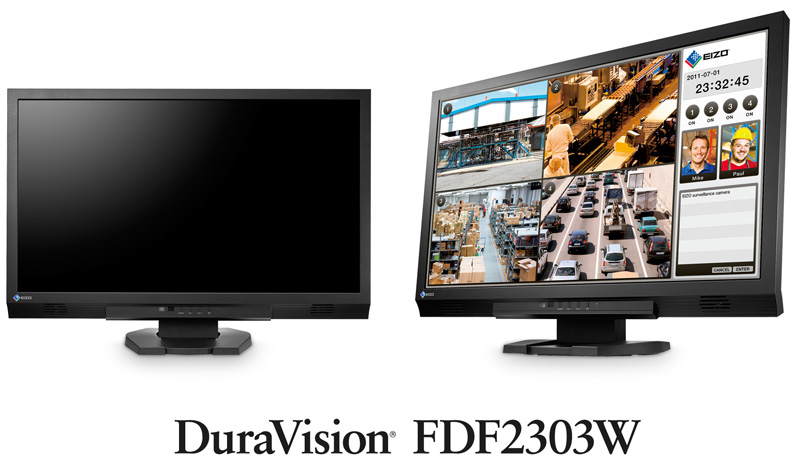 The press service of Eizo Corporation announced a 23-inch LCD Duravision FDF2303W LCD, specially designed for use as part of security systems and video surveillance.
The novelty is offered in the black version of the case and is equipped with a stand adjustable in height, which allows you to turn the screen and change the angle of its inclination. The model has dimensions 545 x 390-450 x 200 mm and weighs 5.4 kg. It is built on an IPS panel with LED backlight and is characterized by a Full HD-resolution of 1920 x 1080 pixels, a brightness of 250 kD/m2, Contrast 1000: 1 (5000: 1 when activating the ContraSteenHancer function), a response time of 7 ms (GTG), a 178-degree viewing angle in both planes, as well as a maximum power consumed by a capacity of 42 watts. The monitor is equipped with two built-in stereodins with a capacity of 0.5 W, equipped with a pair of HDMI ports and has a 3.5 mm nest for connecting headphones.
The product is provided by a two -year branded quality guarantee. Nothing is known about his price and the timing of the start of sales yet.
Source: