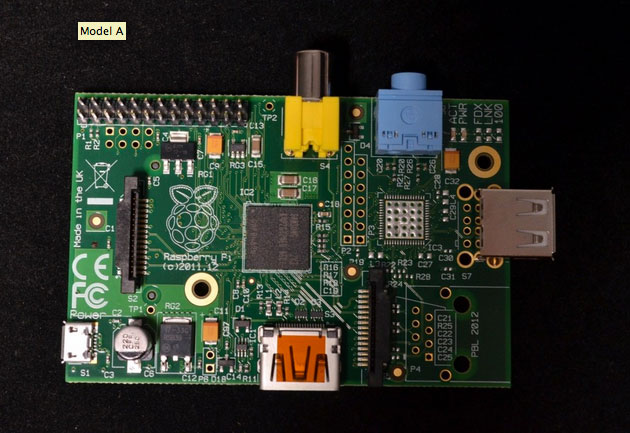 A new, even cheaper version of the Raspberry Pi computer went on sale in Europe. The cost of Raspberry Pi Model A is only $ 25, while the Raspberry Pi Model B is more expensive last year. From the moment of admission in February 2012. The implementation of the Raspberry Pi Model B computer exceeded 1 million pieces.
In order to reduce the price of the computer, its creators had to abandon the Ethernet port and reduce the amount of RAM to 256 MB — half as much as the model b. In addition, the new model has only one USB port. As a result, the energy consumption of the Raspberry Pi Model A computer is three times less than that of the model B — 100 mA versus 300 mA.
Currently, a novelty can only be bought in European countries. But the manufacturer's blog reports that the receipts of the Raspberry Pi Model a on sale of other regions of the world, including the United States, will not have to wait long.
Raspberry Pi Model A is a microcircuit the size of a slightly more payment card. The device is one of the most affordable computers in the world. Its capabilities include playing a video with a resolution of 1080p, searching on the Internet and working with documents. The novelty under the control of a number of Linux distributions, including Archlinux, Debian «Wheezy» and Raspbian – Optimized for the PI version of Debian.
Source: