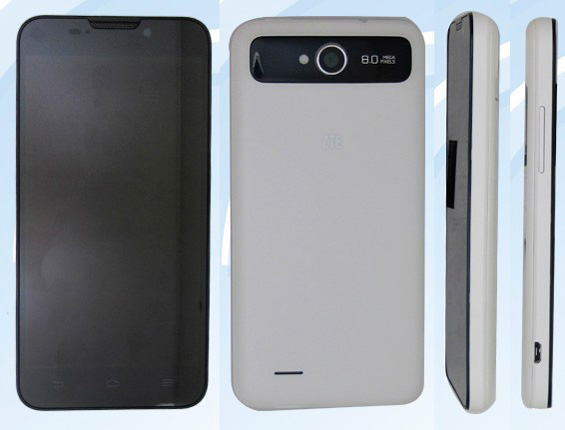 The Chinese company ZTE is preparing for release another smartphone similar in design on Grand S, but with a more democratic price. Despite the similarity of the appearance, the thickness of the new model, noticed on the network under the name V987, is much larger than the flagship Grand S.
At the same time, the size of the screen of the ZTE V987 is the same as the Grand S — 5" diagonally, but resolution is much lower — 720p. V987 specifications also include a quad-core 1.2-GHC processor (possibly MediaTek MT6589), the main 8-MP camera on the back of the case, two slots for SIM cards for working on WCDMA and GSM networks, a capacity of 2500 mAh battery — more than Grand S, equipped with 1780-mow battery.
Recently, the ZTE V987 smartphone was approved by Chinese regulatory organizations, therefore, the device is already preparing for implementation. Under what name and at what cost the novelty will appear on the market, it will become known a little later.
Source: