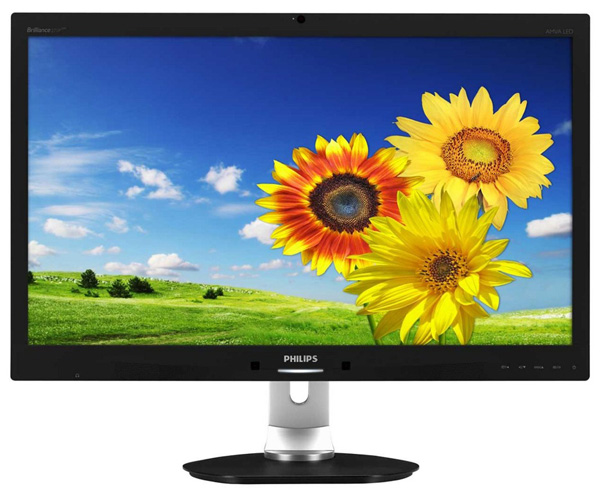 Among the Royal Philips Electronics produced by the Brilliance P-line, the 27-inch 271P4QPJKEB/00, built on the AMVA technology (Advanced Multi-Domain Vertical Alignment) and equipped with white, appeared. Trading backlight.
The display comes together with a stand adjustable in height, which allows you to turn the screen, transfer it to the portrait display mode and change the angle of inclination. It is characterized by Full HD-perching 1920 x 1080 pixels, a contrast of 5000: 1 (the dynamic indicator is 20,000,000: 1), a brightness of 300 kD/m2, response time of 6 ms (GTG) and a 178-degree viewing angle in both planes. The device is equipped with two mounted speakers with a capacity of 2 watts each, built-in 2-megapixel webcam, as well as integrated three-port USB concentrator. Thanks to a special sensor, the brightness of the screen is automatically reduced when the user is not in front of the monitor. There are also D-Sub, DVI, HDMI and Displayport interfaces in the arsenal.
In some European online stores, you can now place a preliminary order for the purchase of this product at a price of 400 euros.
Source:
Royal Philips Electronics