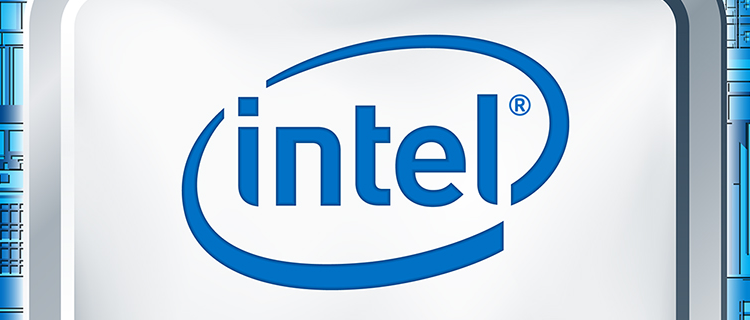 The output of the components of the new HEDT platform Intel — Skylake-X and Kaby Lake-X processors, as well as the LGA2066 motherboards on the X299 chipset — The next few weeks. For a long time, a chipmaker from Santa Clara managed to keep the commercial names and part of the characteristics of new powerful processors, but in the end they were nevertheless declassified: Anandtech's enthusiasts were distinguished by SWEEPR and Dooon pseudonymers.
The biggest surprise was that Intel strategists decided to use the Core i9 brand for the top CPUs of the Skylake-X family. It seems that this is an answer to the appearance of AMD Ryzen processors this spring, as well as a way to separate 6–12-core chips from 2–4-core for the mass segment of the market. The new flagship of Core i9-7920X will linger until August, while its brothers will be released in June (the date was previously called May 30). This time period may mean that the release of a 12-core CPU desktop was not originally planned or on Intel decided to force the release, leaving Core i9-7920X to reserve before «cure» components of the LGA2066 platform from possible «childhood diseases».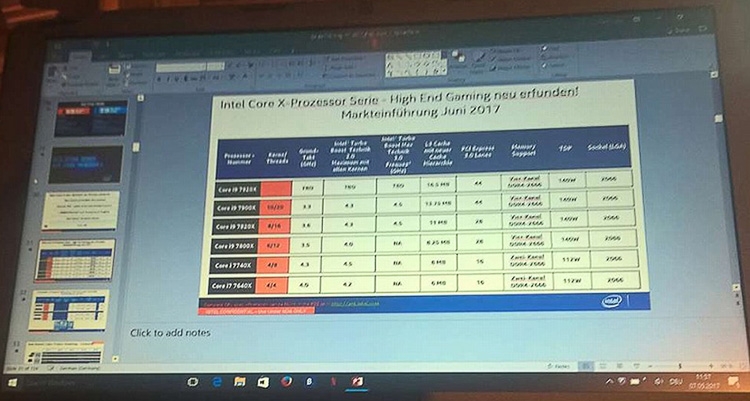 The differences between the Core i7/Kaby Lake-X and Core i9/Skylake-X processors are quite significant: there are four more second-level cache (1024 kbytes against 256 KB for the nucleus), twice the DDR4 RAM controller (four against two), at 75–175 % more PCI Express 3 lines.0, as well as a higher maximum level of TDP (140–160 watts against 112 T). In addition, the three most powerful CPUs have support for the technology of dynamic acceleration Turbo Boost Max 3.0, while Core i9-7800X, Core i7-7740K and Core i7-7640k are limited to Turbo Boost 2.0.
Preliminary characteristics of Intel Skylake-X and Kaby Lake-X (LGA2066) processors
CPU
Nuclei/Streams
Kesh L3, MB
Frequency, GHz
TDP, Tue
PCI-E lines
Release
Nominal
Turbo 2.0
Turbo 3.0
Core i9-7920x
12/24
16.5
n/d
n/d
n/d
160
44
August 2017
Core i9-7900x
10/20
13.75
3.3
4.3
4.5
160
44
June 2017
Core i9-7820X
8/16
eleven
3.6
4.3
4.5
140
28
June 2017
Core i9-7800x
6/12
8.25
3.5
4.0
—
140
28
June 2017
Core i7-7740K
4/8
8
4.3
4.5
—
112
16
June 2017
Core i7-7640K
4/4
6
4.0
4.2
—
112
16
June 2017
More complete characteristics and information about the prices of Intel Core i7/i9-7000 processors, we hope that they will arrive until the end of the month.
Source: