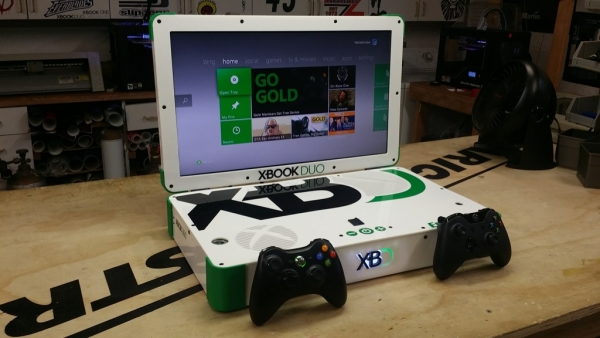 Ed Zarick, an enthusiastic engineer who successfully integrated Microsoft Xbox One and Sony PlayStation 4 to the laptop former, decided to go even further and built «laptop» XBook Duo, inside of which there are two Microsoft game consoles.
Unique «laptop» XBook Duo includes the components of both Xbox One and Xbox 360, and in full set: the motherboard is the first to be on the right, and the second — left. The system does not use unified components except for power supply, even optical drives for different game platforms are different. It is noticeable that there is enough free space inside the XBook Duo case, but Mr. Sarik claims that he did not face problems of overheating.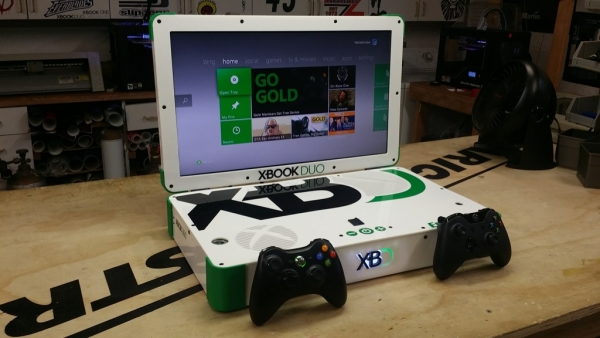 The XBook Duo system has the same size as XBook and Playbook 4, it is only a little higher. «Laptop» Uses the same 22-inch display with a resolution of 1080p (1920×1080), as well as the above systems based on Xbox One and PS4, however, HDMI from two XBOX are connected to the HDMI-commune, which automatically switches to the active entrance and transmits the image or to the display of the XboxDuo, or on an external TV or monitor.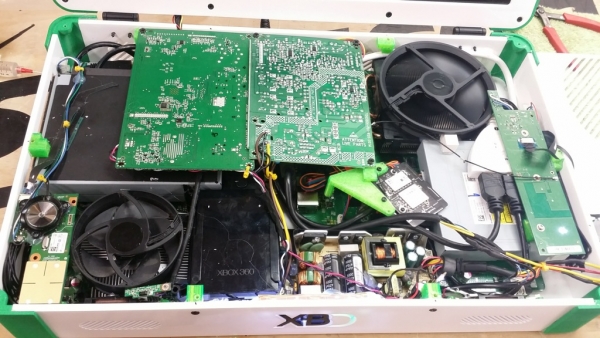 According to Ed Zarik, «laptop» Xbox Duo will not appear on sale. The project is strictly conceptual.
Given the fact that the Xbox One platform does not have reverse compatibility with its predecessor, a device of the Xbox Duo type has the right to exist, especially from the point of view of those who would like to play games both for Xbox 360 and for Xbox One on one system. For enthusiasts of personal computers and games, there should be no particular problem to integrate motherboards from mentioned Microsoft consoles into a high -quality PC Case and use such a system. It is even surprising that today the testimonies of such «hybrid» There are no devices.
Source: