Today, October 12, it turns exactly 34 years since the launch of the spacecraft «Cosmos-1413»: On this day in 1982, flight tests of the highly organized domestic navigation system GLONASS began.
It was in 1982 that the formation of the staff of Glonass. The system was accepted into the trial in 1993, and in 1995, the orbital group of full composition took place. Then the standard operation of the system began.
The disadvantage of the infrastructure was the almost complete absence of civil navigation equipment and, accordingly, civilian consumers of the system. Due to the economic difficulties that Russia faced in the late 90s, the GLONASS orbital group was significantly reduced. By 2002, there were only 7 spacecraft in the group, which did not allow the coverage of even the territory of Russia.
Now the GLONASS group includes 27 devices. Of these, 24 are used for purpose. Two devices are in the orbital reserve, another — at the stage of flight tests.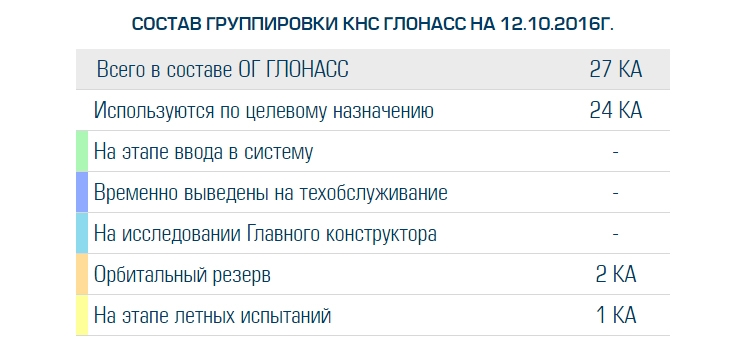 Currently, the development of the GLONASS project is engaged in Roscosmos and OJSC «Russian Corporation of Rocket and Space Instrumentation and Information Systems». According to Roskosmos, Glonass — The only system in the world that provides access to a civilian global positioning signal in two frequency ranges of L1 and L2 to consumers around the world for free.
Source: