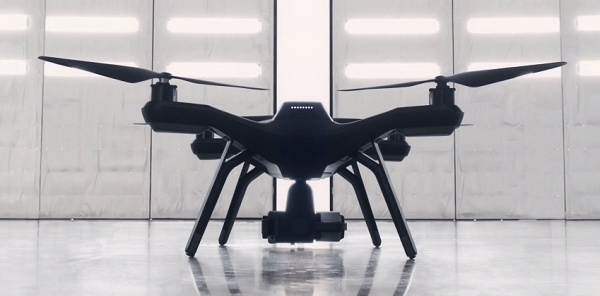 The well -known manufacturer of Dronov, 3D Robotics published on its website an advertising video network, which reports to prepare for the release of a new interesting product. In a video called Dawn of the Aerial Age (can be translated as the beginning of the air era), a new drone is shown, which is so simple that it is even available to monkeys.
According to industry observers, the coming novelty may be a kind of company's response to the latest DJI solutions for aerial surveillance. The device includes an integrated camera, which allows not only to shoot from a height, but also helps the drone independently navigate in space, the source claims. The remote control of the unmanned aerial vehicle has a special mount for installation on the upper part of the smartphone.
A function is separately noted «follow me». In this mode, the drone himself monitors and moves after the owner. The mysterious novelty will be officially announced on April 13.
Source: