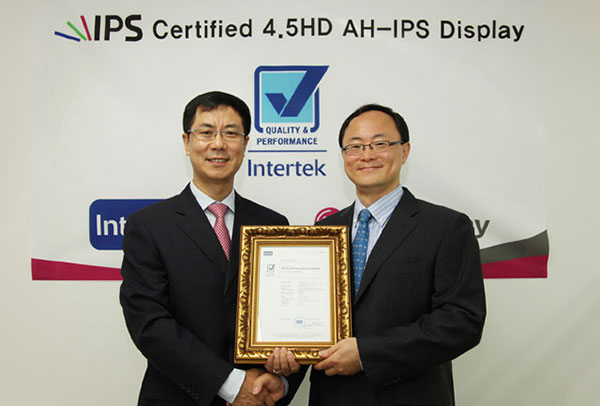 The new 4.5-inch LG display made using AH-IPS technology (Advanced High Performance In-Plane Switching) may soon appear on a lot «superphone» new generation from various manufacturers. LG has recently received official recognition of the quality of its new product — Intertek, specializing in certification of technologies and products, issued the corresponding document.
AH-IPS technology, like the original IPS, has such an accurate color reproduction that it can even be compared with Amoled displays, Samsung reigns on this territory today. LG experts claim that its panels consume the same number of power, regardless of which picture they reflect, dark or bright. It's hard to believe, but in the aspect of energy consumption AH-IPS evens amoled.
The resolution of the new 4.5-inch LG AH-IPS display is 1280×720 points, which means that the pixel density reaches 329PPI, a very impressive indicator. Such a high image details can raise a mobile graphics to a qualitatively new level. Unfortunately, LG did not specify what volumes of the supply of new screens it counts on and how ready the production capacities are for this.
Source: