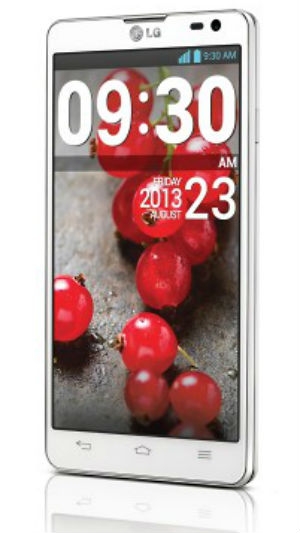 As expected, the LG Optimus L9 II smartphone did not force a long time to wait with the announcement after the recent appearance of information leaks on the network. LG Electronics today has officially introduced a new device. A message about this appeared on the Dutch website GSMPEDIA.NL, which received a press release of the company.
LG Optimus L9 II, like the previous L9 model, is equipped with a 4.7 "True HD IPS display, a dual-core processor with a clock frequency of 1.4 GHz, a battery with a capacity of 2150 mAh and an infrared port. The press release does not say a word about the camera chambers and the operating system. According to sources, LG Optimus L9 II is equipped with the main 8-MP camera and frontal with a resolution of 1.3 megapixels for video telephony. The smartphone works, according to rumors, under the control of Android 4.1.2 Jelly Bean.
The implementation of LG Optimus L9 II will begin in October. Apparently, sales first start South Korea, after which the device will appear in other regions of the world. The price of the new item is still unknown.
Source: