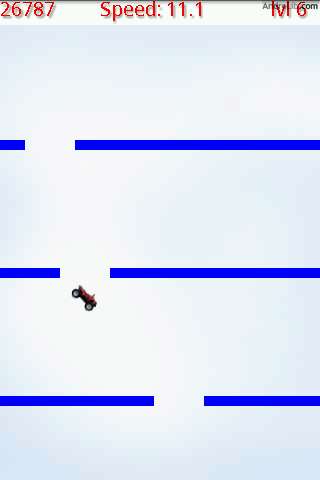 The goal is very simple – to run the figure from the top of the screen jumping into the openings of the partitions. There are several figures to choose from (little man, ball, and t.P.). From the beginning of the game, the speed is low, but gradually increases.
Available bonuses are available:
Star: Gives 750 points
Snail: slows down on 1/2, while maintaining the speed of set of glasses
Pusher: repels platforms, giving more time
Scissors: allow you to cut partitions
Random: chooses random from the aforementioned.
Homepage
Androlib