The Supreme Court of Anchoridge (Alaska, USA) found the dentist Seta Lukhart guilty of 42 cases of fraud and unreasonable anesthesia during dental treatment surgery. In the punishment for this, in addition to paying a lot of fines, Lukhart will go to prison for 12 years. The most remarkable thing is that most of the evidence of the Woe-Dantist himself did when he rode a gyro-schedule with a video camera in his hands around his helpless patients.
Lukhart became known to the public in 2016, when he published a video of the tooth extraction of Veronica Wilhelm in the patient. She was under general anesthesia, and the dentist swayed in front of her chair at a gyro scooter. Having removed the tooth, he threw the gloves with triumph and drove off the corridor, lifting his hands triumphantly. The triumphant doctor did not fail to share the video with friends – so it got on the Internet and caused a flurry of indignation.
On other videos collected during the investigation, Lukhart also poses against the background of patients who are unconscious. This is because the "good doctor" under the pretext of pain relief introduced them huge doses of sedatives. He deliberately exceeded the dosage and made efforts so that the treatment procedure was delayed as long as possible and cost as expensive as possible. This allowed Luchart to manipulate accounts for the treatment and medical insurance of patients for personal enrichment.
Investigators counted more than $ 2 million illegal profit, and Lukhart was so narcissistic and careless that it made a full description of its fraudulent scheme, which did not consider it necessary to hide. He enjoyed the fact that patients chopped up with sedative drugs are in his power – hence the risky tricks, such as the sensational tooth extraction on a gyro scooter. He shot the video for the same purpose, moved by narcissism and impunity, but in the end, this ruined the irresponsible dentist.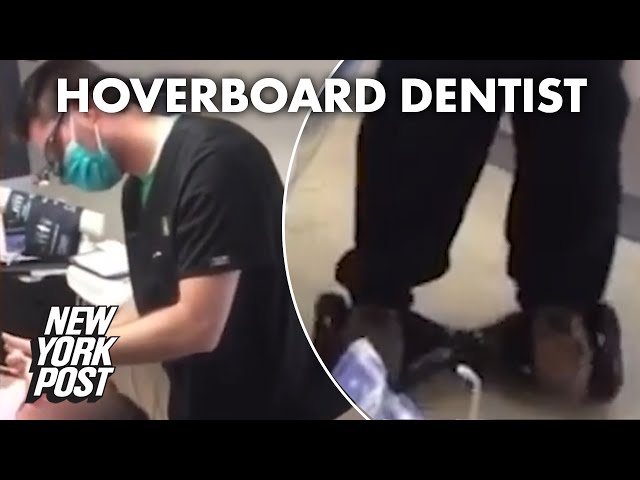 Source &#8212 Anchorage Daily News