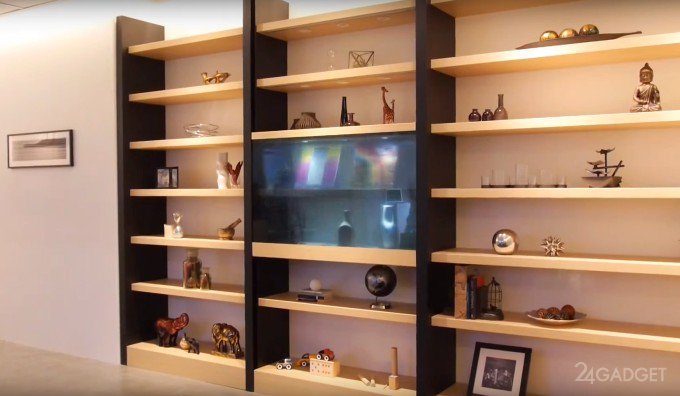 Technology for the production of transparent displays is not new. Years earlier, it was already represented in the prototypes of such world -famous companies as LG, Samsung, Pioneer. That's just the dimensions of the displays and the percentage of transparency was not as impressive as that of Panasonic novelties demonstrated on CES 2016.
The 65-inch touch model was presented as an integral part of the living room. Various options for integrating the panel into the interior were shown at the stand of the Japanese manufacturer. The novelty is a wooden frame with built -in glass, inside which there are miniature LEDs. It is they who form the image on the screen. In broadcast mode, the device looks like a regular TV, but in the state off it turns into glass through which objects located behind it are visible. The manufacturer offers to fix the panel between racks, behind which various decor items or designer installations will be placed.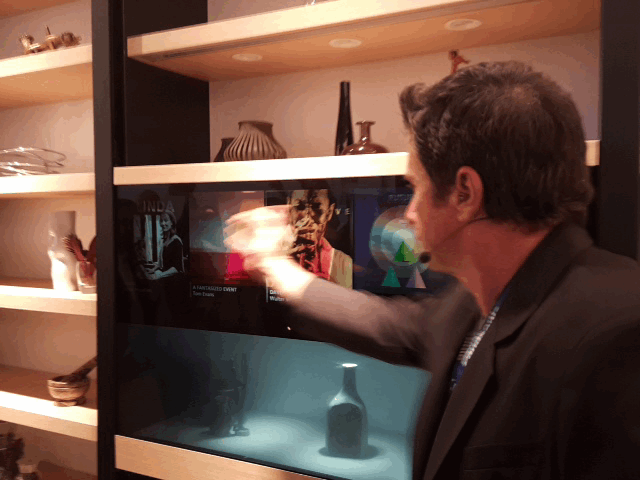 There is, however, the drawbacks of the prototype. According to Panasonic engineers, the panel is not transparent, so they will continue to work on this aspect. Although it should be taken into account that some consumers taste not transparent glass, but a certain tint. Another nuance is the screen resolution so far only Full HD, which is clearly not enough for a modern 65 -inch panel. When the novelty appears on sale, it is not reported.
Source: Theverge.com