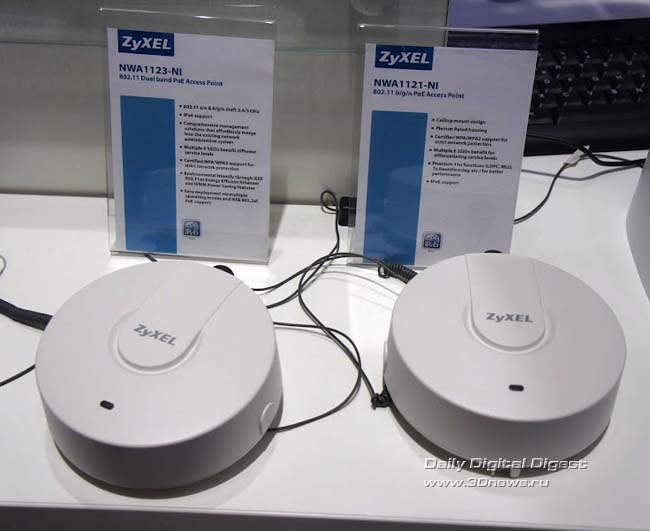 ZYXEL brought to Hanover a lot of new development new products. Among them there are both familiar products like routers and solutions that were previously unusual for this manufacturer.
Two miniature access points of wireless networks turned out to be quite interesting – NWA1121-Ni and NWA1123-Ni. Both new items are made in a plastic case, the shape of which resembles a hockey puck. New items do not require a separate nutrition, as they support POE technology. Both devices support Wi-Fi 802.11b/g/n, and the senior model – and two -channel transmission mode. Up to eight customers at the same time can be connected to each device.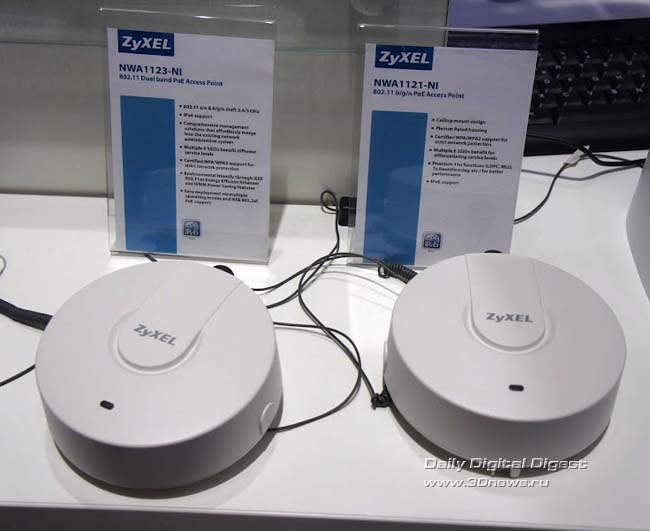 Another interesting novelty is the multifunctional Internet center ZYXEL LTE5121. The device supports data on the Wi-Fi 802 protocol.11n, equipped with four Ethernet ports, as well as modules for taking HSPA+ and LTE. In addition, the novelty received a USB connector to connect an external drive. Also, the Internet center allows you to connect external antennas to improve the quality of reception.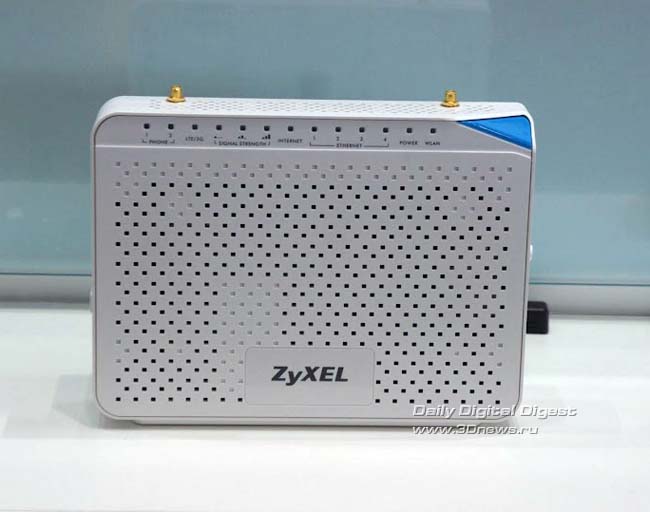 The company also introduced an updated version of a wireless router for home use. ZYXEL NBG-419N V2, namely this name is a novelty, differs from the previous model by the presence of a USB port, where you can connect network printers and drives.