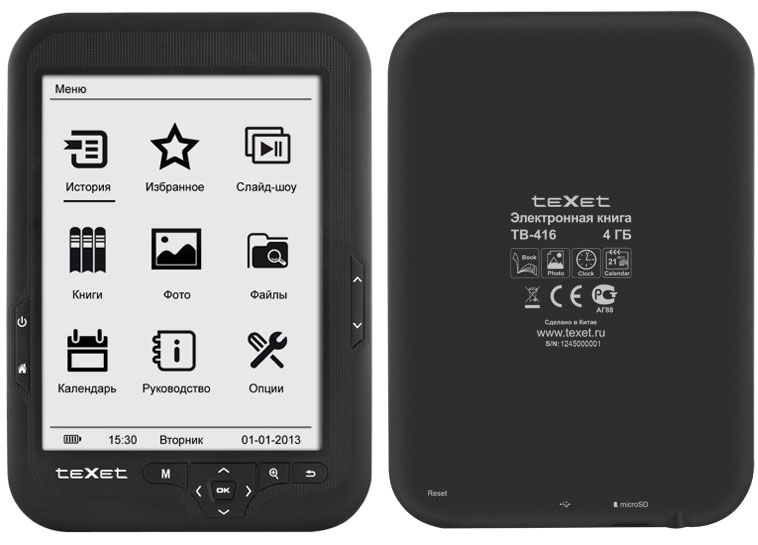 In the portfolio of readers under the brand Texet produced by the company «Electronic systems «Alcotel», The TB-416 model appeared with dimensions 172 x 120 x 8.5 mm with a weight of 161.5 g.
The novelty is equipped with a 6-inch screen with E-Ink technology, characterized by a resolution of 800 x 600 pixels and the ability to display 16 gray gradations. There are still 4 GB of the internal flash memory in the arsenal of the device, a slot for Microsd/SDHC cards with a volume of up to 32 GB, G-sensor, USB 2 interface.0 and lithium-polymer battery. «Reader» It can operate with files in DOC/DJVU/TXT/PDF/EPUB/PDB/FB2/HTML/RTF/Mobi/ChM and JPG/BMP/GIF/PNG, and is also endowed with hours and calendar functions.
On the territory of Russia, you can buy the product described above now at a price of 2800 rubles.
Source:
«Electronic systems «Alcotel»