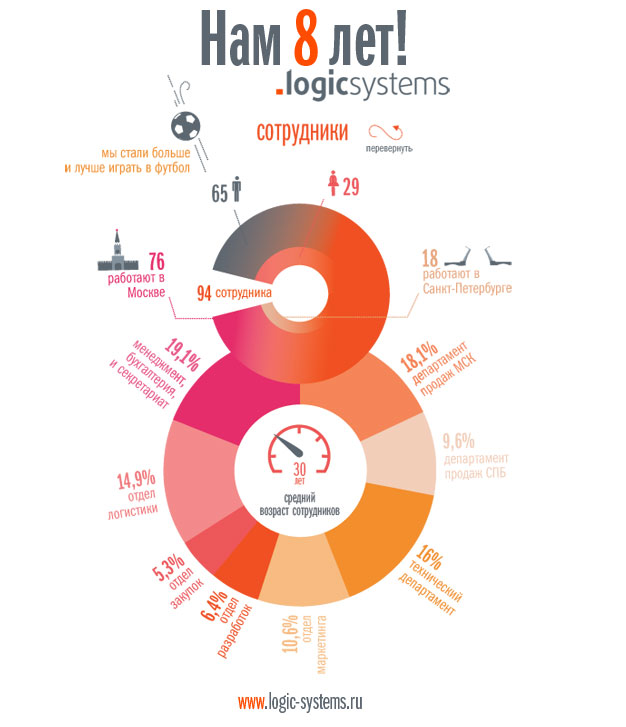 This fall, the Russian supplier of computer equipment and IT services in the corporate sector — company .LogicSystems — celebrates his eighter anniversary. Over the past year, the company has grown in many indicators, among which:
Last year .LogicSyStems actively developed its LS-COMP computer technique store.ru, which opened back in 2009 and managed to become one of the largest in Runet. First, the store has a mobile version, and then its own application for the AppStore, which allows you to quickly select and order products with iPad and iPhone. According to the company's specialists, such a system eliminates all the extra barriers between the buyer and the purchase.
On its official website, the company talks about its current indicators, turning numbers into funny infographics.
Source: