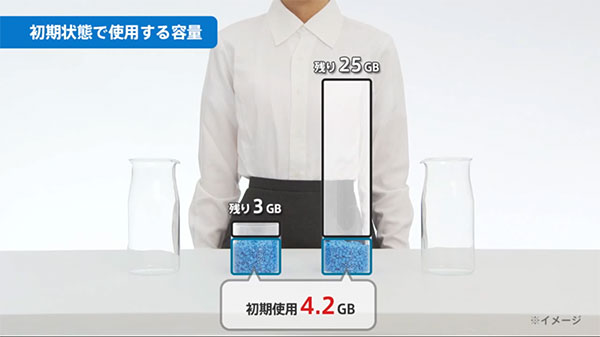 Despite the fact that Nintendo offers two versions of the Wii U gaming console, one with an 8-gbeist drive, and the other — with 32 gbs, a real space accessible to the user is much more limited. Wii U enters the United States on November 18, and at the end of the month it will be followed by the European market, and therefore the company shares all the new data regarding the device.
How clearly and accessiblely the company was demonstrated using multi-colored balls and cones on the Japanese Nintendo Direct video (starting about the 5th minute), in fact, the basic version of WII UI has a volume of 7.2 GB, Premium version — 29 GB. At the same time, 4.2 GB of data is assigned to the profile and system data of the game system. In other words, only 3 GB and 25 GB of data are available to the user, respectively.
That is, 3 GB is enough to install the New Super Mario Bros. U (the game takes about 2 GB), but for the Nintendo Land the capacity of the drive is no longer enough (3.2 GB is needed). However, there is a way out — You can use an external USB drive or even a hard drive with a volume of up to 2 TB — It is enough to forget about the volume of available disk space.
Source: