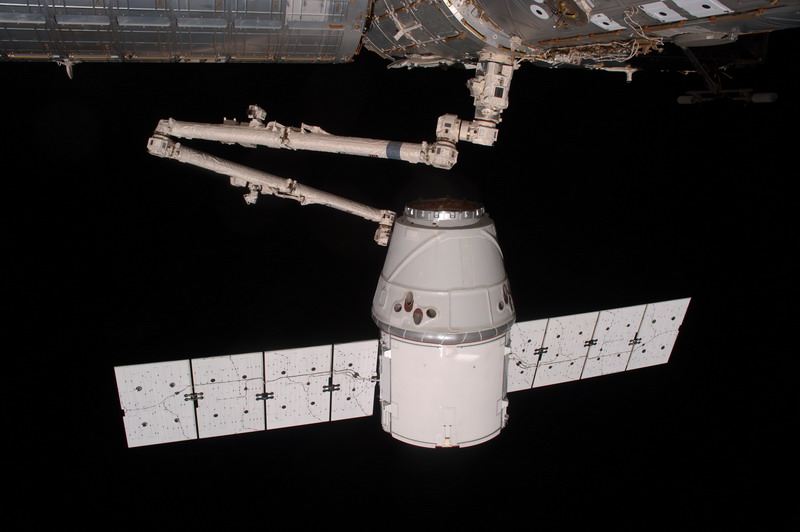 The descent apparatus of the cargo spacecraft Dragon of the private company SpaceX after a week in orbit returned to Earth. The ship's landing took place on May 31 at 19:42 Moscow time in the Pacific Ocean at 740 km southwest of Los Angeles. With the help of a manipulator installed on one of the ships participating in the operation, Dragon was loaded into the barge in order to be towed into the port of Los Angeles. Then the truck will be transferred to the owner for the necessary inspections of equipment and on -board systems.
The process of unlocking the ship from the International Space Station (ISS) is made according to the same connection: using the Canadarm manipulator, Astronauts Andre Kuipers and Joseph Acaba) separated the truck and took it to a safe distance. Then the manipulator freed «Dragon» and he began to gradually move away, and then, after leaving the 200-meter zone, the on-board systems with the participation of ground specialists began to reduce.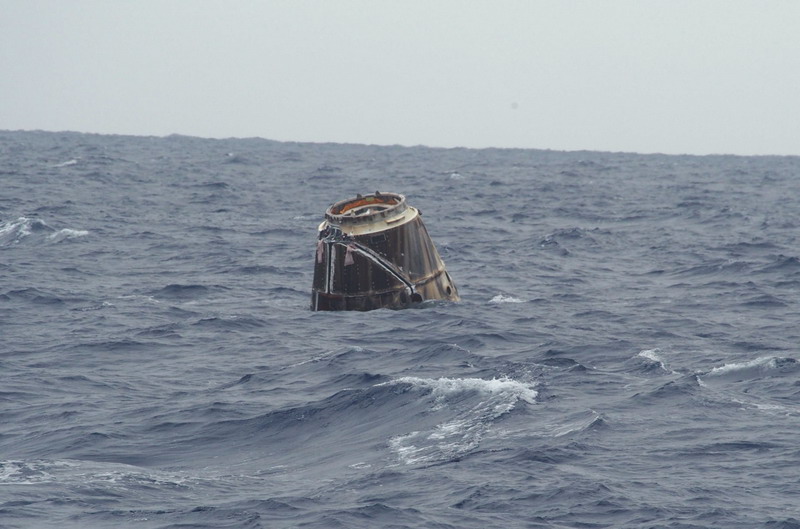 The ship can deliver up to 6 tons of cargo to orbit and drop it half from it. This time, the astronauts loaded 600 kg of various components in the launched capsule, which were used at the station, including spacesuits and components of the installation for filtering water.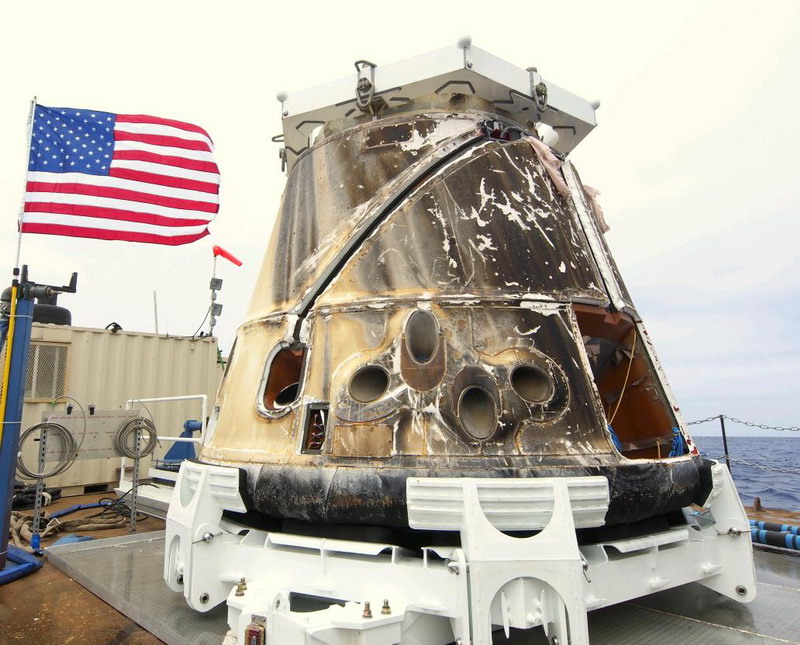 Earlier, representatives of the company reported that all 12 flights under the contract from the NASA for the delivery of goods to the ISS (CRS contract) will be executed by new ships. Then these 12 ships can be used again in the interests of commercial companies or state agencies. In particular, the possibility of using one of the capsules as an orbital laboratory is considered, where it will be possible to conduct experiments impossible for the ISS.
Source:
Source: