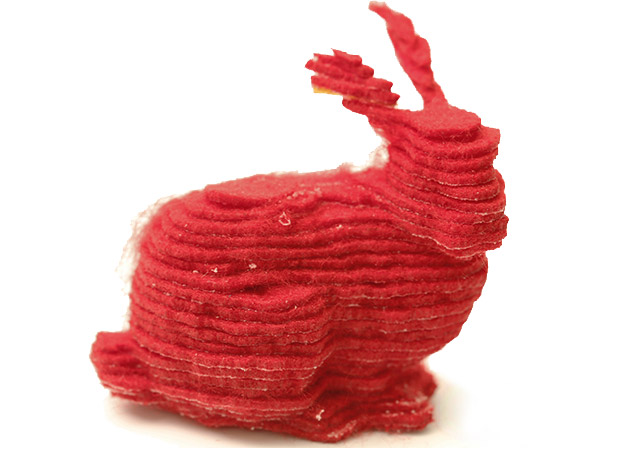 To print volumetric solid-state objects, modern 3D printers use melted plastic. Disney Research decided to change this familiar approach, as a result of which it created a printer that could print soft interactive objects from fabric.

It is noteworthy that a 3D printer from Disney Research can use ordinary old fabric. Its principle of operation is similar to traditional 3D printers, since the device prints a layer by a layer. To give the object the desired shape, special lasers are used, and the temperature glue is used for its strength, the properties of which are activated by the heated printer head. From the "conveyor" the object comes out more like a cube of fabric, so the user remains to manually tear off the excess textiles and open the forms that are given to him with a laser.
So far, researchers from Disney Research have shown several printed products, including a toy rabbit, a funny touch-sensor for a computer and a smartphone with an LED backlight. In line – printed clothes.
Source: Engadget.com