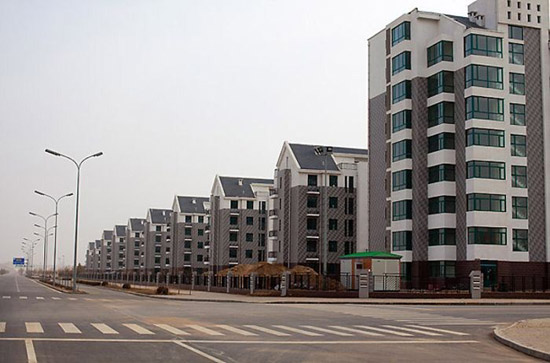 No matter how hard scientists work on certain innovations, the introduction of each technology is always preceded by the test stage. In most cases, everything necessary today can be simulated on a computer, but for complete confidence it is necessary to conduct tests in the conditions of the real world. In this regard, Pegasus Global Holdings decided to build a whole city in the American state of New Mexico. A city in which there will be not a single resident.
When the project is completed, a real city under the name will appear somewhere in the desert area of New Mexico «Center» (The Center), having an area of about 51 square kilometers and designed for 35 thousand inhabitants, although in reality there will be not a single. The project cost is $ 200 million. IN «Center» Roads, communal infrastructure, business and sleeping areas, new buildings and new buildings imitating old ones will be laid.
This is not a government project, The Center will be erected only to make profit as the largest experimental site. Any company, having paid the established amount, will be able to try its innovative technologies in a controlled environment, which significantly simulates the real. So, Google will be able to run into this city in unmanned cars. And energy companies will have the opportunity to experiment with a decrease in power supply and find out at what stage the savings begin to create problems for the population. The place where The Center will be erected is not yet finally defined, but it is known for sure that it will appear in New Mexico, somewhere between the cities of Albuquerque and Las Currezes.
Source: