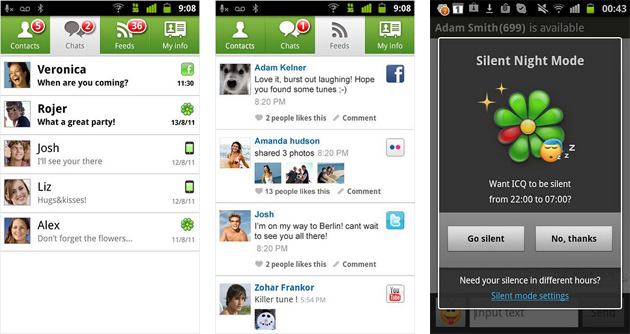 The main innovation of the assembly presented was the expanded functionality of the program, supplemented by the option of turning off the sounds in the "Night mode" settings and the mechanism for the preservation of the sent messages that release the user from a re -set of electronic news in case of problems with communications and failures in the process of sending data. It is also reported to include a new set of emoticons in the IM client and the implementation of the possibility of marking all current conversations read on the tab in the menu.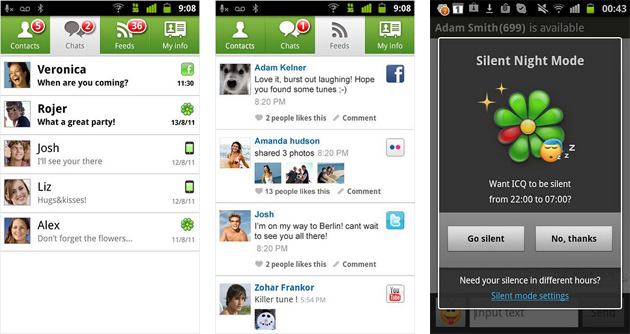 ICQ Mobile for Android (this is the official name of the client) supports all the main functions of a stationary IM client, integrated with social networks and, in addition to ICQ contacts, provides the ability to communicate with friends from Facebook✴, Google Talk, Aim and Mail.ru. In addition to Android, the program is available for Windows and Mac OS X operating systems, as well as the Java Me, Symbian, Windows Mobile and Apple iOS mobile platforms.
You can download the new version of the icq client for Android by the ICQ link.COM/Download/Mobile/Android.
Source: