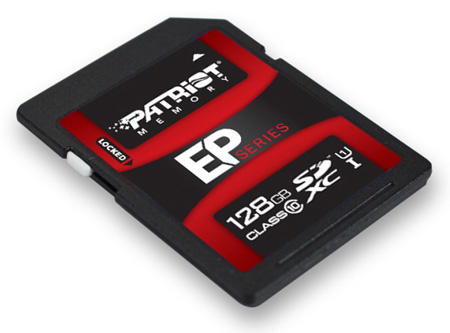 The official press release company Patriot Memory has notified the public about the release of new SDHC and SDXC formats from the Extreme Performance (EP) SERIES of the Tenth Class 10 grade (Class 10).
Drives are offered in versions of 16 GB, 32 GB, 64 GB and 128 GB. They comply with the UHS-1 standard, are able to read/record data at speeds up to 50/32 MB/s and are provided with a 5-year-old branded quality guarantee.
There are no accurate information about the prices of products and the timing of their mass sales at the moment.
Source: