The sound on some users' Instagram stories won't turn off and people are furious
There's been a wave of new Instagram features in recent months, and some of those features have been more frustrating than they've improved the app experience. More recently, some users have noticed that they are unable to mute their Instagram stories, and some users have been so frustrated by this problem that they have threatened to remove the app entirely.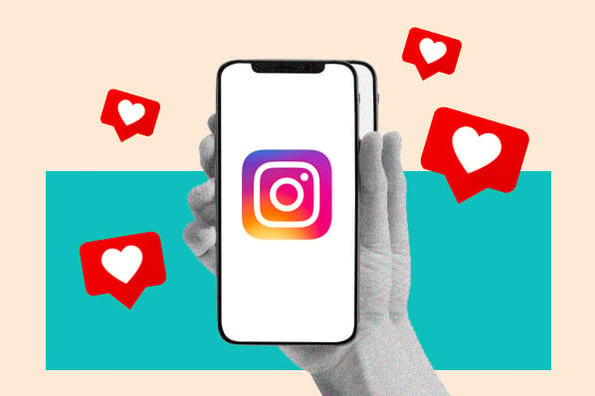 Why is Instagram not muting?
Usually, when you use Instagram on a mobile device, you can mute the sound in the app by clicking on the sound icon in the app itself, or by muting the sound on your device. To turn off the sound on an iPhone, you flip the switch on the side of your phone. Once this toggle is toggled, Instagram should tell you that you're on "silent mode," meaning you can watch stories at work or elsewhere without disturbing those around you.
Continuation of the article under the advertisementHowever, more recently, many users have noticed that Instagram is deprecating this feature and essentially refusing to go into silent mode. As a result, the sound in stories remains on, and users have begun to play them in situations where this may be inconvenient.
"This new Instagram update is really removing the silent mode to play audio on people's stories and this is actually going to be something that will drive me crazy," wrote one user.
It's unclear at this point if this is a bug or something that Instagram deliberately pushed forward, but one thing is for sure: users are unhappy with this shift.
"Why do Instagram stories automatically play audio? Please no. I want to watch videos without sound," another person added.
"Can anyone explain why it seems that now you can't turn off the sound in stories on Instagram? What am I doing wrong?" wrote a third.
Continuation of the article under the advertisement
Is there a way to turn off the sound in Instagram Stories?
It's usually fairly easy to turn off the sound in stories, but for those who experience this problem, it can be almost impossible. You can try uninstalling and reinstalling the app or logging out and logging back in, but in all likelihood, this glitch should be fixed by the Instagram engineering team. It's highly unlikely that Meta will ever intentionally deploy such a feature, so it's more likely that this is a bug.
Instagram hasn't acknowledged this issue, but given how widespread it is, it's likely that they have a team of engineers working to fix it as soon as possible. These sorts of fixes are usually rolled out within a few hours, so it's possible that the sound issue will be resolved quickly.
Otherwise, user frustration can only increase. After all, Instagram is expected to work properly, and when users find that it doesn't, they may be tempted to complain or even close the app entirely.