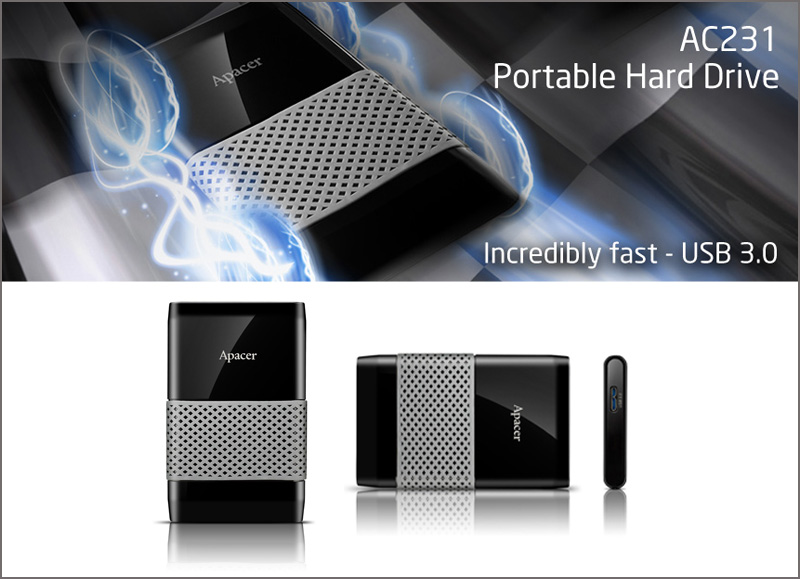 Apacer Technology officially announced the external portable drives of the new series AC231, AC232 and AC233, the first public demonstration of which took place as part of the June International Exhibition of Computex 2012 in Taibea.
All products are built on 2.5-inch SATA-vincheters with a volume of 500 GB, 750 GB or 1 TB, are characterized by a very attractive appearance and are connected to the computer via high-speed USB 3 tire.0. They are able to read/record data at speeds up to 112/109 MB/s, compatible with Windows/Mac/Linux platforms and are equipped with a two -tone LED status indicator. At the same time, the AC231/AC232 models have dimensions of 122 x 79 x 16 mm and weigh 161 g, while in AC233 these parameters are 127.7 x 80.4 x 15 mm and 152 g, respectively.
About the prices of the products described above and about the timing of their admission to sale at the moment, we do not have accurate information.
Source: