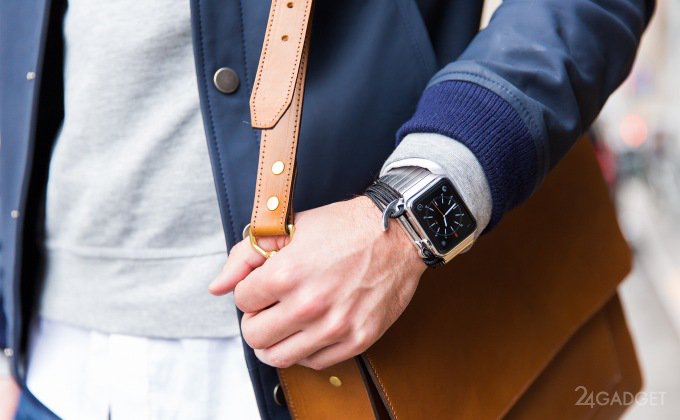 Smart Watch from Apple will come to the aid of users in the diagnosis of various diseases. As the main indicator, in determining the diseases, the heart rhythm data are used. The methodology algorithm was developed jointly by the startup of Cardiogram and specialists from the University of California.
The developers took statistics for diagnostics from Apple Watch users. The Deepheart neural network created in the process of developing the methodology analyzed statistics provided by almost 14 thousand volunteers who used special fitness applications for smart hours. The total amount of data used to create an algorithm amounted to over 50 thousand man-week. The participants in the experiment also provided developers with data on their own diseases. The project was originally aimed at working with patients with diabetes, hypertension, suffering from high cholesterol and from Apnea syndrome (breathing stops in a dream).
Having analyzed various combinations of human heartbeat, the developers taught the neural network to diagnose various pathologies. When testing, the algorithm was able with a probability of 84.5% recognize diabetes, increased cholesterol was diagnosed with a probability of 74.4%, hypertension – 80.8% and apnea – 82.9%.
According to the developers, even with such a high percentage of the correct diagnosis, a serious refinement of the neural network is required. The parameters of age, sex, the presence of bad habits and other factors should be introduced into diagnosis. The algorithm can be used not only using Apple products, the developers hope that diagnostics will be carried out using fitness trackers and smart watches from all manufacturers.
Source: Cornell University Library