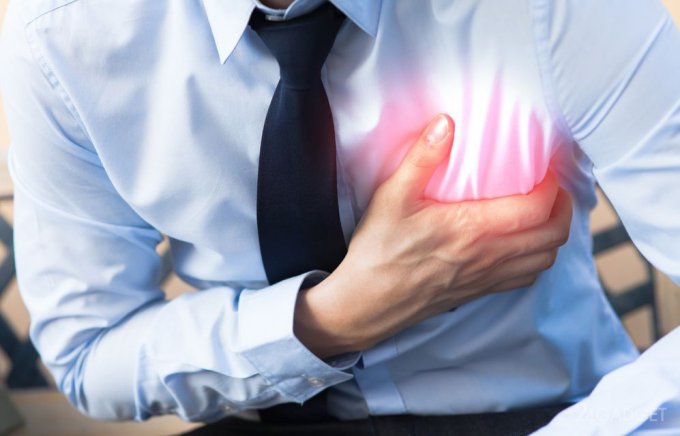 As a result of studies conducted by scientists from the international group, a gene was discovered, the mutation of which is the cause of the sudden death of people under the age of 35. According to the results of the surveys, it was concluded that a genetic disease leading to arrhythmogenic cardiacopathy of the right ventricle of the heart (ARVC) is caused by the CDH2 genome, which leads to a fatal outcome of patients.
The problem has been studied for 15 years by an international group of scientists from three countries. The work was carried out by scientists from South Africa, headed by Bongani Maiosi, a professor from the University in Cape Town, scientists from Canadian University Macmaster, under the leadership of Professor Guillaume Pare and a group of scientists from Italy universities (Milan and Pavia).
The discovery is of particular relevance to people whose relatives died suddenly from a heart attack. Studies have proved the hereditary nature of this disease caused by the mutation of CDH2. Professor Pare claims that the opening of the gene will help to carry out certain measures of prevention and diagnosis in the early stages of the disease.
Canada alone in a year loses about 40 thousand people from a sudden cardiac arrest, while if the heart arrest occurs outside the territory of the medical institution, only one out of ten survives survive. A sudden cardiac arrest in young people, up to 35 years, is often caused by a hereditary form of cardiacopathy, which leads to the replacement of heart tissue with fibrous and adipose tissue. This process leads to tachycardia and fibrillation of the ventricles of the heart, causing the loss of consciousness and the death of the patient. In the absence of qualified personnel and defibrillator, death can occur quickly within a few minutes.
Scientists came to the conclusion about the hereditary nature of the influence of the CDH2 gene on ARVC cardiapathy by examining more than 13 thousand DNA genetic sections taken from two sick relatives (family screening) living in South Africa. Further studies will have a great influence on the diagnosis of the disease, the awareness of the mechanisms of the course of the disease and the methods of its cure. "Now, in case of a genetic defect in the relatives of a suddenly dead young man, people who have caught risk proposed to undergo treatment with the prescription of drug therapy with beta -blockers or implantation of the defibrillator into the patient's chest cell," Chris Semsarian summed up.
Source: Riaami.ru