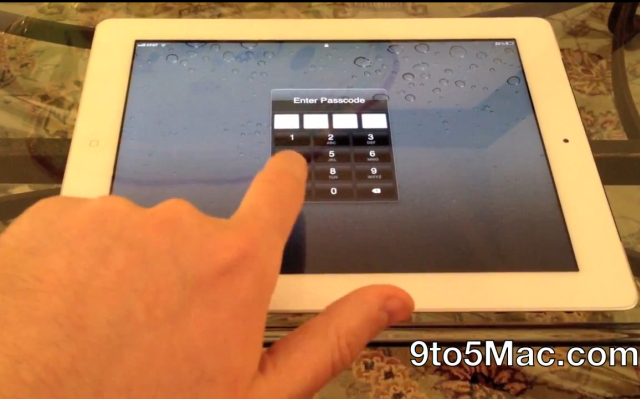 Western resources have discovered a very serious vulnerability on iPad 2 with the installed iOS 5. Any Smart Cover cover owner will be able to go around your digital password!…
Here's what you need to do if you want to reproduce vulnerability:
– If the digital password is not turned on, include it in the Settings menu → Main → Password protection;
– Blok the iPad 2 with a short press on the Power button;
– Press and hold the Power button until a red shutdown slider appears;
– Close the Smart Cover;
– Open Smart Cover;
– Click on the white button "Cancel".
…And you will return there where you were: on Springboard, or to an open application. Further two options:
– If at the second step the iPad 2 was blocked with Springboard, then after all the actions you will find it on it again, but you will not be able to open any of the applications.
– If the program was open on the tablet at the time of blocking, then you will return to it, and it will be completely functional. In some cases (it is not possible to catch a pattern) from the program you can even return to Springboard and open any application (!).
The whole process is shown on the video:
At the moment, there is only one way to "cure" the insidious vulnerability. To do this, turn off the settings option → Main → Blocking when closing. Thus, the iPad 2 magnetic sensor will stop working, and it will be impossible to get around the password.
Source: 9to5Mac Via iPhones