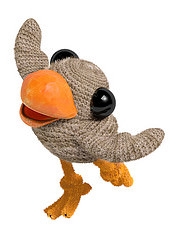 For example, one of the most interesting heroes who did not live before implementation in LBP 3 was a knitted worm — SackWorm. «All characters began with silhouettes, — The authors of the game told. — Their main task is to change the gameplay, they should be completely customous, — It should seem to the player that such creatures could live in this knitted world. We think that the final three heroes fully meet these criteria».
These characters became Swoop, OddSock and Toggle. First — A bird that can reach the platforms located at the height. Second — A four -legged animal capable of jumping along the walls and slide over them. Finally, the third may vary in size depending on the situation.
Littlebigplanet 3 will be released this fall on the PlayStation 3 and PlayStation 4.
Source: