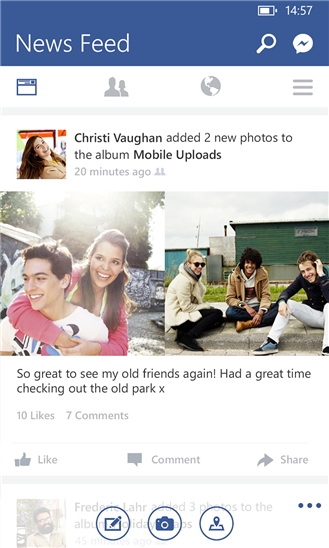 Microsoft managed to significantly increase the performance of the application and make more visual navigation. There are no more panels out on the left or right — Everything happens on the general screen in four tabs. The space has become more efficiently used, and the tape looks less loaded.
Language support has been expanded — The Russian version is also available. Also, owners of Windows Phone smartphones can now publish video. Integration with Facebook has been implemented✴ Messenger. And on devices with the WP 8 operating system.1 Application adds contacts Facebook✴ In the address book of the smartphone, events — to the calendar, and photos — In the album. Earlier for this, the Facebook module built in Windows Phone✴.
Download the Facebook update✴ 5.3 can be from Windows Phone Store.
Source: