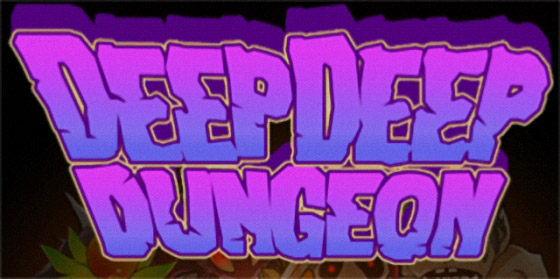 Price: $ 1.99
Download
In the open spaces, the App Store wanders a huge amount of RPG of all stripes, from the reincarnations of immortal series to soulless copies. Among this diversity, even the hardcore "RPShnik" can find a game for yourself, and now I will offer you to get acquainted with the casual variation on the topic from Iqubi Ink, which is called Deep Deep Dungeon.
Most of all in the game I was struck by the approach to the implementation of the gameplay. The developers broke their heads over why not everyone liked the genre, threw all the superfluous and deduced a simple killer time for five -minute breaks. All you need to do is to move through the labyrinths with a tap and kill the monsters in step -by -step mode. To strike, just get a finger at the screen in time when the slider runs along the strip of attack. In some places, the stripes are red zarubov – critical strokes. It is better to mark it in them. As the labyrinth progresses, more powerful monsters are found, which attack stronger, and the attack slider begins to run too quickly.
To purchase new weapons, elixirs of life, you can (or even need) look for chests. They open similarly to attacks – just slip on the screen in time until the hacking slider ran beyond the strips. For the proceeds in the store, you can replenish your arsenal. Various weapons differ in the length of the strike strip and the location. Choose at the speed of your reaction, the faster you react, the more strong the option can be used. After passing the ten floors of the cave, a boss awaits you, and then a new dungeon.
I don't know what deep Deep Dungeon is addictive like that, but I could not tear myself away from it for quite some time, even though the gameplay and terribly monotonous. I repeat, the game is best fits at those moments when you want to take 5-10 minutes without a desire to delve into confusing plot lines and long processes of the passage of other games.