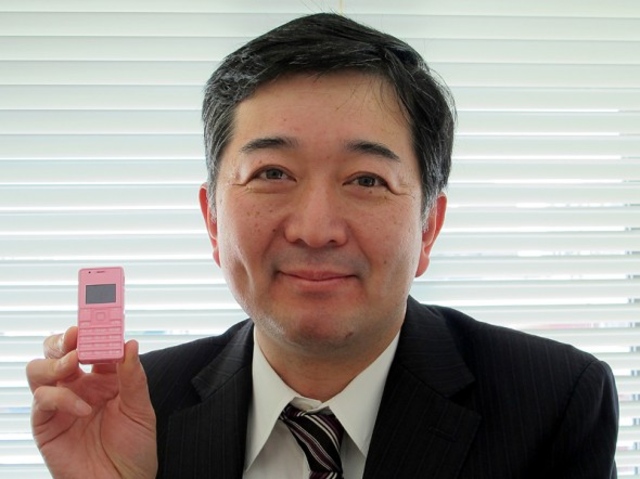 One of the main tricks in the IT industry is differentiation, this is especially true in relation to beginner manufacturers who are difficult to confront the mastic industry leaders in the field of quality, functionality and cost of products. The Japanese operator WillCom presented the Phone Strap 2 WX06A phone, calling it the smallest in the world.
The device replaced the first Phone Strap, differs in size 32 x 70 x 10.7 mm and weighing 32 g. The new phone is somewhat thicker than the original, but taking into account that the old model leaves the market, WillCom's statement about the world record remains in force — Phone Strap 2 is still radically different in size from all its peers. With the exception of, perhaps, numerous watches-telephones, but the comparison still does not go with this format of devices.
However, a small size can also be a disadvantage: for example, not all users will cope with tiny keys and Phone Strap 2, a small single -inch screen cannot also be attributed to pluses, and the device's operating time is limited to 12 hours and 2 hours during the conversation during the conversation. The phone also provides SMS and email functionality.
It seems that not many will visit disappointment from the fact that the Phone Strap 2 will come out only in the Japanese market. A phone is available in white, pink and black performance.
Source: