Even the most reliable system sooner or later gives a failure, and the dear and time -tested gadgets sometimes fail spontaneously. A resident of New York Shibani Bhujle spoke about the next such case, which belonged to her iPhone without any visible reasons, and when she tried to stop the fire, a liquid, similar to acid, flowed from the battery.
According to the mistress of the mobile phone, her iPhone 4s, acquired about a year ago, was on a coffee table, he was not connected to the charger, the fire occurred completely spontaneously. The woman smelled Gary, took the phone in her hand and tried to turn on. The iPhone housing was very heated, and the mobile phone refused to turn on. Having panic, Shiban tried to independently extract the battery, chipping the back cover of the case. And lost the right to warranty service.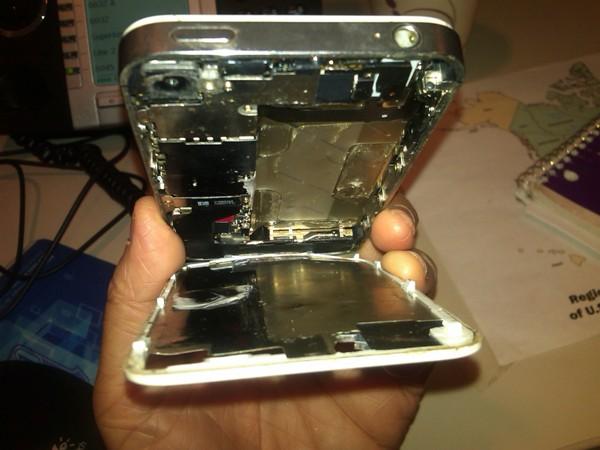 In her defense, the woman said that she really panicked, trying to save her phone and other property, which could also light up. Shiban did not succeed in extracting the battery, she was only able to raise the rear lid of the iPhone, and from the battery compartment began to flow out liquid, which, according to the woman, resembled acid. The battery, meanwhile, switched and partially melted, partially faded. But the manufacturer flatly refused to admit his guilt in what happened, Bhujl held several conversations with Apple representatives, talked with them personally and by phone, as a result, she understood one thing, the company is not going to change her mobile phone.
Source: