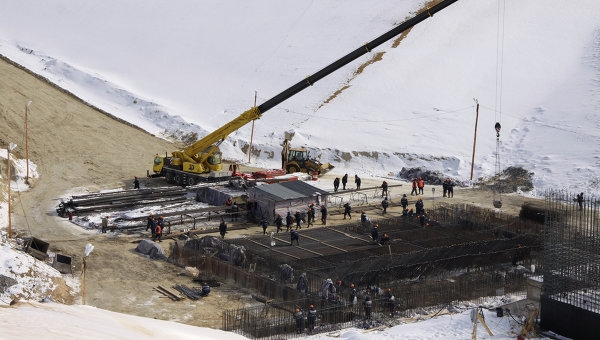 Despite the assurances of the head of Roscosmos Oleg Ostapenko that the launch complex at the eastern cosmodrome for manned launching launch vehicles «Angara» They will begin to build at the end of 2014, this will not happen due to the need to complete the construction of the first starting complex for launch vehicles «Union».
Due to a serious lag from the intended scope of the Cosmodrome «Oriental» It was decided to create a commission on the construction of the Vostochny Cosmodrome, chaired by Deputy Prime Minister Rogozin. She was charged with the obligation to control the expenditure of budget allocations for the construction of the cosmodrome, as well as monitor compliance with the schedule of its commissioning.
According to Rogozin, the new schedule, taking into account the fact that the lag will be completed, is already ready, and it will be considered at the first meeting of the commission on Thursday this week.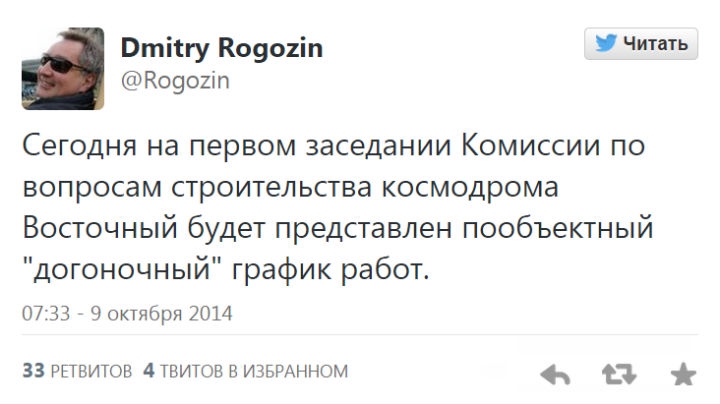 Then he writes on Twitter that «The management of the commission by decision in.IN.Putin passed from Roscosmos directly to the government. First Start from East D.b. At the end of 15 g.».
According to the approved plan, the end of the construction of the starting complex of the Cosmodrome «Oriental» It is scheduled for July 2015, the first launch of the launch vehicle will be held the same year, and the first launch of the manned spacecraft should occur after three years later.
Source: