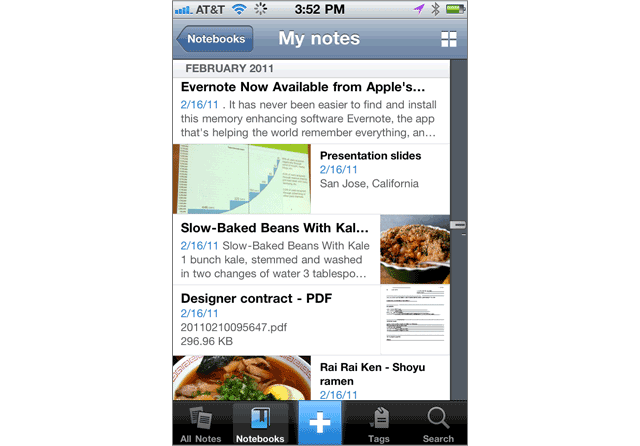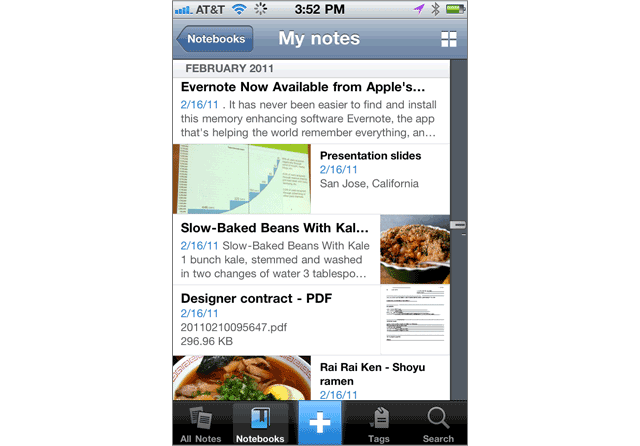 The new version can be downloaded to the App Store or through the client checking function.
Evernote – This is a popular web service for creating notes. The service supports many platforms and is convenient in that it automatically performs synchronization of notes, allowing the user to constantly have all the important data for him, without thinking about where he created them.
iOS 5 indicates the export of video 1080p and 8-MP camera iPhone 5;
Evernote: Synchronous swimming in the ocean of information.
Source: