British inventor Richard Browning updated the speed record for moving in a device in a reactive engine controlled by a human body. Simply put – costumes with an integrated marching engine on the back and maneuver jet engines on the hands. In the press, he is known as the "Iron Man", because of the unambiguous resemblance to the hero of the comics.
Representatives of the Guinness Book of Records arrived at the lake in Laguna in Redinga, in the UK. According to the test conditions, Browning should have overcome at least 100 m and develop a speed of more than 48 km/h before it collapses into the water. The inventor succeeded only with the last, the third attempt – he accelerated to 51.5 km/h.
The strangest in everything that was happening was the formulation of the process. The name of the record category was clearly invented "on the go" an hour before entering the book and in this column was empty until Browning made several successful flights. So the Iron Man did not update, but set the record for the first time, but then where did the restrictions on the speed?
Be that as it may, acceleration and flight in a suit with reactive engines are now officially measured and entered into the ratings base. And Richard Browning himself showed a spectacular show that will probably inspire other self-taught masters. True, he still needs to work on landing on the water – a bright inflatable vest looks funny against the background of a hero's brutal equipment.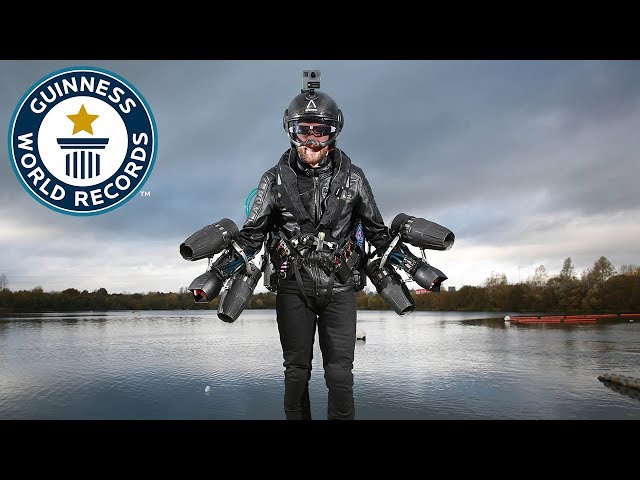 Source &#8212 Guinness World Records