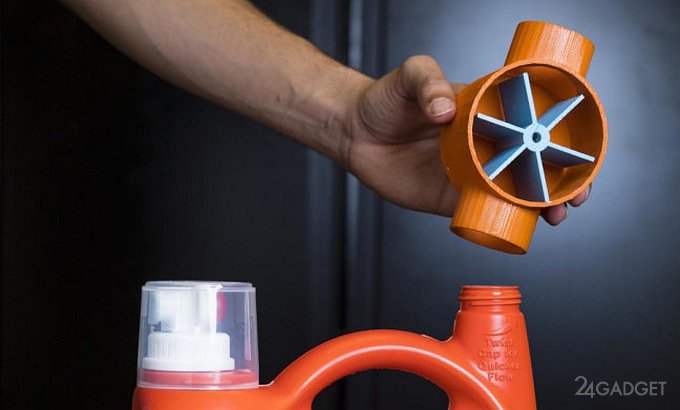 In Washington, local university engineers have created a device that can transmit information on Wi-Fi without using electronics. We are talking about a plastic bottle made using 3D printing. An unusual device can measure the volume of contents, for example, a composition for washing and order a new one through the Internet, if the previous one is not enough.
Experts claim that they wanted to create an IOT device that can exchange useful data with other gadgets. The printed bottle is associated with Wi-Fi thanks to the reverse scattering methodology. Its essence in the transmission of information by reflecting the signal coming from the router. Data are encoded in the reflection antennas template and are easily deciphered by the receiver. In the case of an experiment, the antenna is a three -dimensional structure printed from plastic using a thread from copper.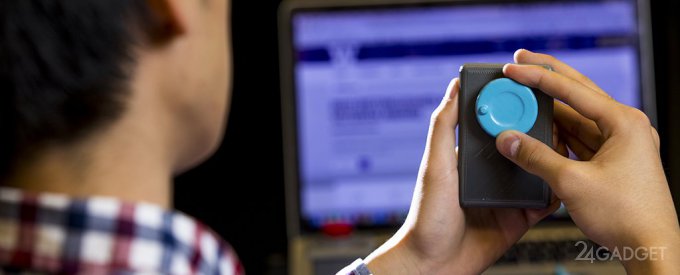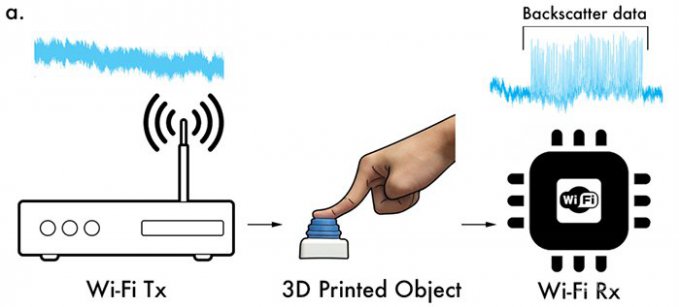 It was extremely difficult to create a connected gadget based on almost one plastic. To solve it, experts changed part of the electrical components to gears, springs and other mechanical parts. The specified principle is somewhat similar to the analogue used in mechanical watches. Springs with gears are launched thanks to the physical movement, as a result of which the antenna is joined or disconnected, leading to coding data.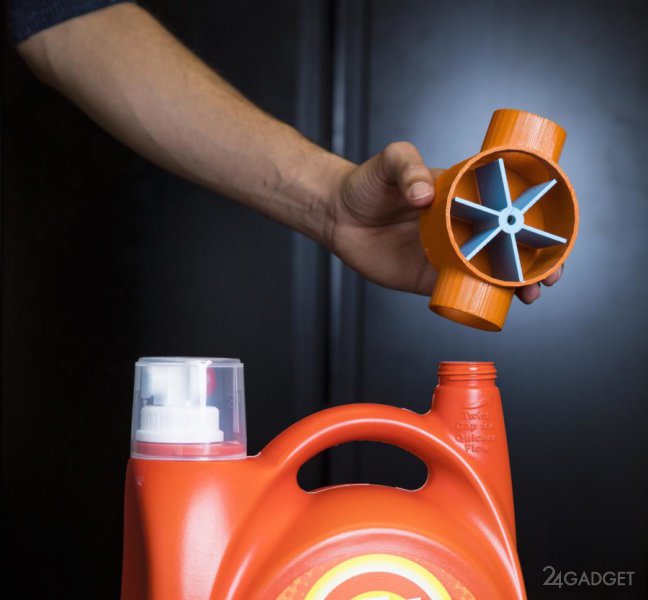 In the future, fans of three -dimensional printing will be capable of producing other plastic devices that can connect to wireless. It can be, say, a slider that regulates the musical volume. Or water sensor, which, having discovered a leak, sends an alarm to the smartphone. Researchers have already created several prototypes of devices of this kind. Over time, this technology is able to be the usual component of the Internet of things or a smart house.
Filament three-dimensional printing, combining plastic with metal, also makes it possible to use magnetic properties in order to encode data in printed 3D objects. Information can be absolutely arbitrary: from instructions to robots to barcodes or full-fledged inventory data of the subject.
Source: Sciencedaily.com