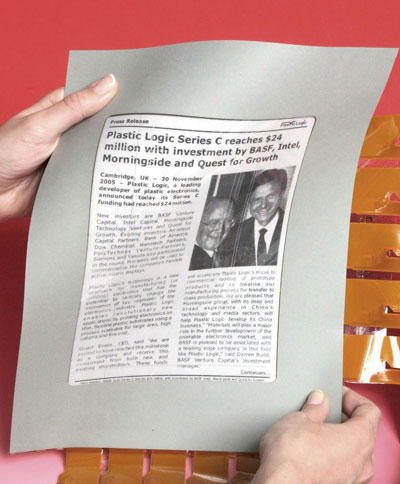 As reported «Vedomosti», Yesterday, Director General of RUSNANO Anatoly Chubais showed Prime Minister Vladimir Putin a plastic tablet made by Plastic Logic — Partner Rusnano, who received an investment of $ 150 million from the Russian company.
According to the head of Rusnano, in the tablet already «pumped a full set of textbooks on all disciplines until the 6th grade», adapted for use on computers (contain hyperlinks, and t. D.), and from September 1, 1,000 samples of these devices will enter schools of different regions of Russia.
The Minister of Education and Science Andrei Fursenko, who, until recently, headed the Supervisory Board Rusnano, confirmed that his department is already using electronic textbooks in the experimental mode in several regions, in particular in St. Petersburg and Tatarstan, and that there are no plastic tablets in schools in schoolsobstacles, if they are really safe, inexpensive and «Vandal -resistant».
Despite the use of inexpensive plastic chips, the price of the tablet Rusnano is relatively high — 12 thousand rubles. Although, as Chubais said, the price of the device will be significantly lower when reaching mass production.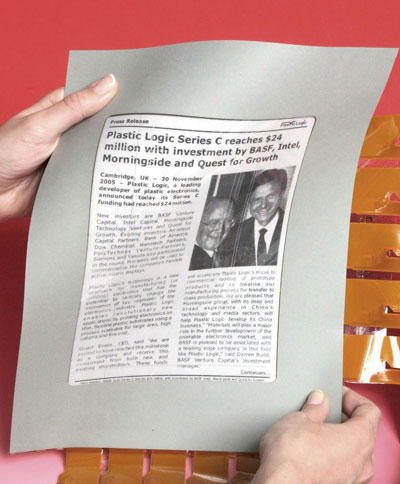 In exchange for investments in the amount of 150 million and $ 100 million to ensure guarantees for repayment of a debt to receive a loan, Rusnano received a Plastic Logic shares package, which is a quarter of the authorized fund of the British company. As already reported, companies plan to launch at the end of 2013 — early 2014 in Zelenograd, a plant for the production of plastic displays. The project cost of building the plant is $ 700 million.
Source: