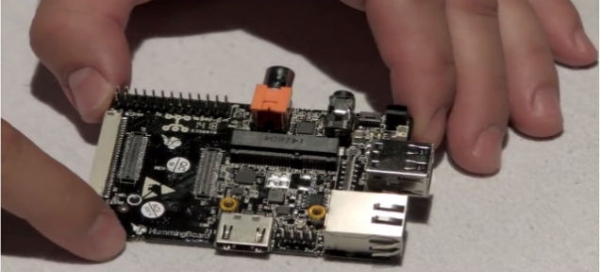 A tiny Raspberry Pi mini-company has a serious competitor created by Solidrun. The novelty is based on the Freescale I chip.MX6 ARM Cortex-A9, has compact dimensions and has an acceptable price. Like Raspberry Pi, the Hummingboard Credit card is designed to tinker with electronics at home for fans. The computer can operate under the control of Android, Ubuntu, as well as with many other open source operating systems.
The company has already opened a preliminary order for Hummingboard. Three versions of a computer are offered to user attention. The base model Hummingboard-I1 costs only $ 45. Hummingboard-I2 and Hummingboard-I2Ex are sold at a price of $ 75 and $ 100, respectively.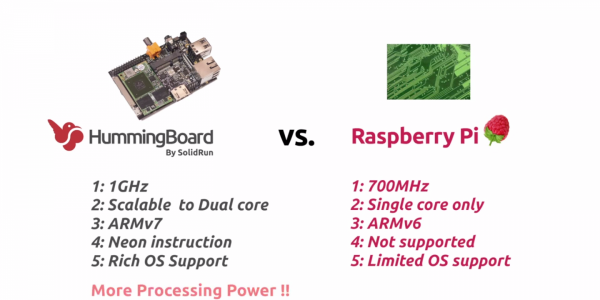 This is a little more expensive than the basic version of the Raspberry Pi, but, nevertheless, the price still remains very attractive. Specifications of the base model Hummingboard-I1 are such: a single-core processor, 512 MB of RAM, Microsd Memory Slot and two USB ports, Vivante GC880 graphic accelerator (Opengl ES 2.0), HDMI and SPDIF connectors, as well as UART, GPIO and SPI interfaces. At senior models — Double -core chips and 1 GB of RAM.
Yes, now Raspberry Pi has many fans, but there are not so few similar mini-companies. Hummingboard, of course, is more expensive than Raspberry Pi, but it is still much more productive and universal, and therefore will probably interest many enthusiasts.
Compare the versions of the Hummingboard computer, and you can also buy on the website of the manufacturer.
Source: