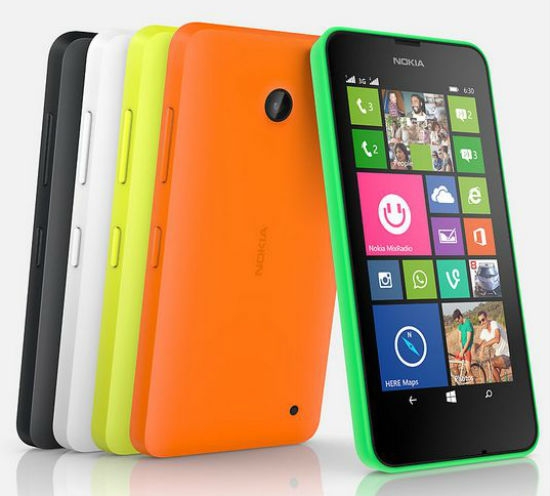 Nokia company store in Russia N-Store.ru opened a preliminary order for the Nokia Lumia 630 smartphone. The device was announced last week during the Microsoft Build 2014 conference along with Lumia 635 and Lumia 930 models. All new items are running Windows Phone 8.1.
You can place an order on the Lumia 630 model with one or two slots for SIM cards. Note that this is the first smartphone on the Windows Phone platform to support two SIM cards.
The cost of Lumia 630 with one slot for SIM cards is 7990 rubles, a model with support for two SIM cards will cost more — 8490 rubles. It was previously reported that in Russian retail a smartphone will appear in May.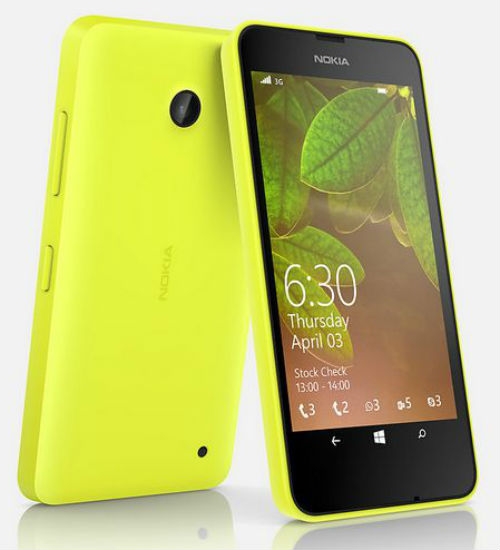 Nokia Lumia 630 is equipped with 4.5" touch IPS-display Clearblack with a resolution of 854×480 points, a quad-core processor Qualcomm Snapdragon 400 with a clock frequency of 1.2 GHz, 512 MB of RAM and 8 GB flash-memory plus 7 GB of the free discos icrosd (up to 128GB). The communication capabilities of the smartphone are provided thanks to the Bluetooth 4 modules.0, Wi-Fi 802.11 b/g/n and micro-USB connector. For photography, Nokia Lumia 630 has a 5-MP camera with autofocus. The battery capacity of the smartphone is 1830 mA·h. Support for GPS navigation, FM radio and 3.5 mm audio defense systems is also reported. The dimensions of Nokia Lumia 630 are 129.5 x 66.7 x 9.2 mm, weight — 134 g.
Source: