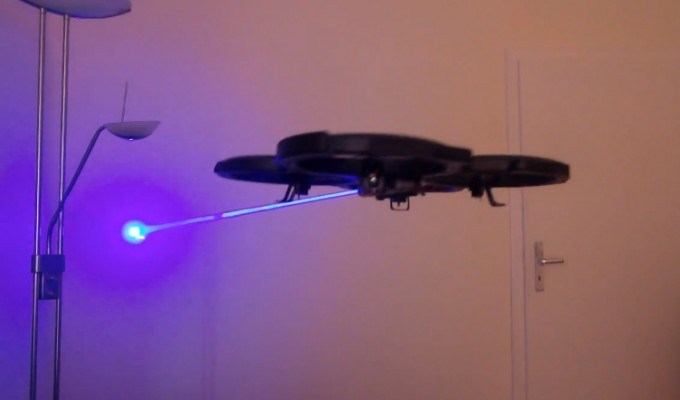 The ability to view real -time video from the on -board chamber of a quadrocopter is, of course, a convenient function. But let's be honest, there are quite a few people who think about placing weapons on it for entertaining purposes, for example, to shoot at trifles, diversify the play of paintball or hone their skill in shooting at the plate. The famous German amateur engineer Patrick Priebe adapted his drone to shoot with a laser.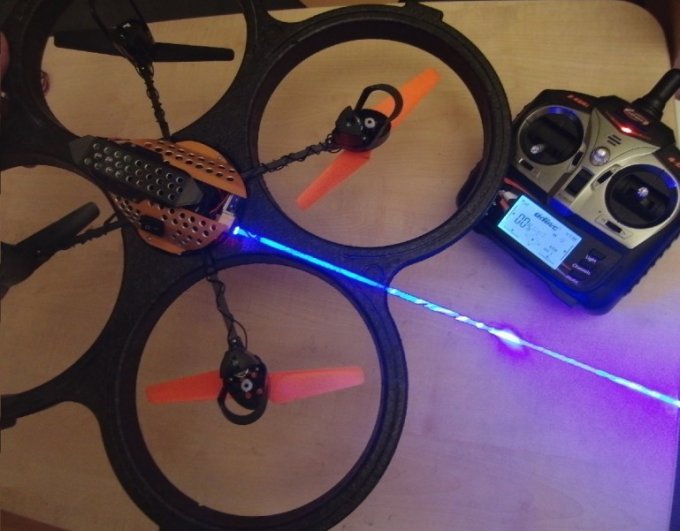 He attached to the AMEWI AMX-51 AMEWI AMX-51 camera a red laser with a capacity of 3 MW as a sight and 1.5 W for "shooting" at balloons. Standard battery 850 mAh 7.4 V was replaced by 1200 mAh. The aiming laser works while the quadrocopter is in flight, and the blue powerful laser is activated from the remote control with the same button, which in the original was responsible for the LED backlighting.
Patrick emphasizes that this project was implemented only for entertainment purposes with the intention of use in a closed room, with mandatory protection for the eyes and firing at helium balls.
Source: Gizmag.com