Last year, Disney opened the theme park of entertainment "Pandora: The World of Avatar", which distinguishes an important feature: this place has a story and a plot of further development. This means the appearance of iconic updates and the freshest of them was the introduction of a new employee into the staff of the park in a huge erect exoskeleton. He and his suit are part of the tourist program.
The world of the planet Pandora is inhabited by creatures much larger than a person, so fragile earthlings put on various exoskeletons and came up with avatars technology. The second has already been partially implemented in the attraction "Flight to Banshi", and now visitors will be able to see for care of the conditions under which ordinary colonists are working. The actor-guide in his suit is a living witness to the history of the development of Pandora.
Highlight, of course, exoskeleton itself. It is a combination of a renovated robotic platform, a pilot's cabin and a pair of manipulators with direct control from a person. The car really walks, busily waving limbs, the pilot controls it and can play an impromptu performance before the audience. But do not throw trucks – manipulators are weak for serious tasks, and safety is above all.
Exoskeleton deliberately made by non -casual, worn, with traces of operation. According to legend, this is a working model for geologists, laboratory assistants and engineers who work in the field of inhospitable Pandora. No armor and weapons, as in the film, but at a height of more than 3 m, the car looks more than impressive. It will be possible to see an exoskeleton at work at the end of April.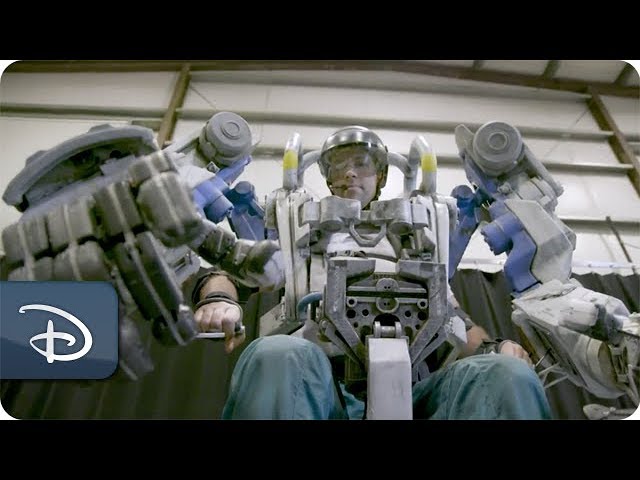 Source &#8212 Disney Parks Blog