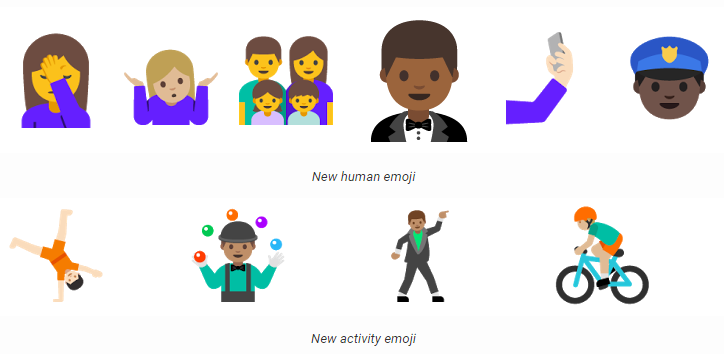 So, in Android n emoji will look like people. Now it will be normal emoticons, in many cases even cute, made in pleasant colors and forms. It is important that now they will express exactly those emotions that should be expressed.
Here, for example, it is clear which Google could make a policeman Smile initially:

And here — How much the old and new variants of Emoji dancer differ (obtaining the first option in many cases caused people bewilderment):

Moreover, Google will allow you to choose a skin tone of those emoji who represent people. Note that Apple added such an opportunity in iOS last year.
You can look at the new emoji in an updated Android N Preview for developers. Or, as an option, to wait for a full release of the new version of the operating system, which will probably take place in October.
Source: