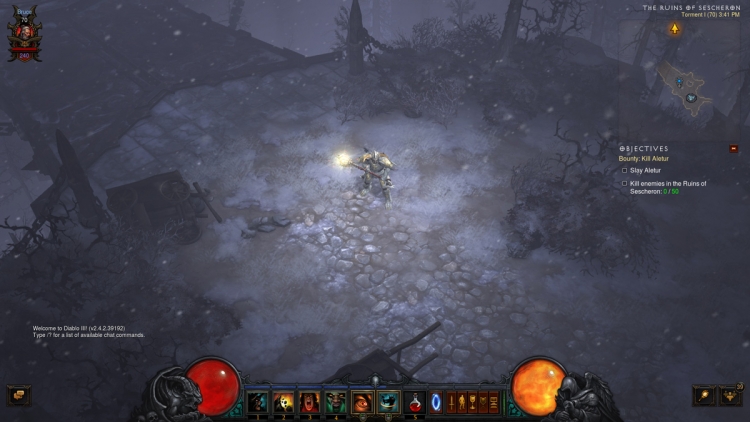 «On December 31, 1996, brave heroes stepped into the dungeons flooded by demons under the Cathedral of Tristram — And the true essence of horror has revealed to the world;On this fateful day, the first part of Diablo turned the idea of what role games should be, — It is said in the statement. — Her legacy is vividly and to this day. We recall our rich past, and still does not fit in our heads, as it is: literally yesterday we released the game in the same language and opened the Battle platform.Net… And now the third part comes out at once for five platforms in 13 different languages!»
In general, there is something to be happy, and Blizzard decided to congratulate all fans, having arranged a special free event in Diablo III «The fall of Tristram». It will appear in update 2.4.3. PTR update testing will begin next week, and public start «The fall of Tristram» appointed for January 2017.
When playing in adventure mode, users will be able to go to the location of the old Tristram, where a special portal will be opened. With it, it will be possible to get into the world familiar by the original Diablo. The authors promise almost all materials from the original, sixteen levels and four main bosses. In addition, there will be a special graphic filter that gives the picture «Oldskue view». Finally, the character's movement will be limited to eight directions, so that «remake feels as close as possible to Diablo 1». «And of course, brave people who dare to go down to the Tripostra dungeons are awaiting awards: objects for transmogrication, achievement and several more surprises», — Add developers.
And a new convenient function will appear in the game — «Weapons». This special menu will have five bookmarks, in each of which you can save data on sets of objects, skills, passive effects, properties of a Cana cube and even legendary gems. Thus, players will be able to change the hero in the blink of an eye and provide him with all the necessary skills for a specific passage style.
Source: