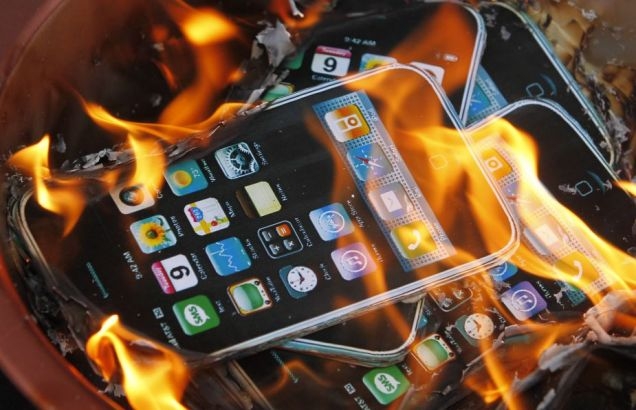 The 28-year-old resident of Thailand Pisit Charglek was found dead on the floor in his room: according to preliminary data, the cause of the death was electric shock when charging the iPhone 4s smartphone 4s.
As the father of the deceased said, the night before he heard a scream from his son's room, but did not take this into account, knowing the features of the sleep of a young man. The next morning it turned out that a man does not show signs of life.
In his left hand, the deceased squeezed the ill -fated smartphone;burns were found on his chest and in the neck. According to available information, the iPhone 4S was recharged through the network device of a third -party manufacturer — Perhaps this is the reason for the incident.
This is not the first case of death when using iPhone. In the summer of this year, in China, a twenty -three -year -old girl died from a shock after answering an incoming call on her iPhone during the battery charging. Ma Ailun, the former China Southern Airlines stewardess, received a category of such force that it was not possible to save her.
In addition, IPhone has received a strong electric discharge from the iPhone — thirty -year -old Wu Jiantong (WU JIANTONG). He survived, but spent a week and a half in a coma in the Beijing Hospital. Wu giantong used a non -original charging device.
Source: