On YouTube, a video with a lesson of mathematics conducted by Charles Kumber, teacher of the Otay Ranch Academy of Arts in San Francisco (USA) is gaining popularity. Its peculiarity is that due to the closure of the quarantine educational institution, the inventive teacher moved to the virtual space. And to make the lesson exciting, I chose the game in the virtual reality of Half-Life: Alyx.
The theme of the lesson became angles, their values and names. Kumber painted formulas and corners on window glasses in the game, good, there is a suitable function. Despite the comic and surrealism of what is happening, the video of the lesson was already watched by more than half a million people, including Charles's students. This is largely due to the game itself, which is very detailed and looks great in virtual reality.
Alas, transferring all schoolchildren and students to similar types of education does not yet allow financial issue. The cost of the headset for virtual reality, even in the cheapest version, is too large for the already closed students. On the other hand, the current pandemic showed that the world of the future will not be able to do without developed distance learning systems. And therefore, the initiative of Kumber was very useful as an illustration of this issue for the leaders of the field of education.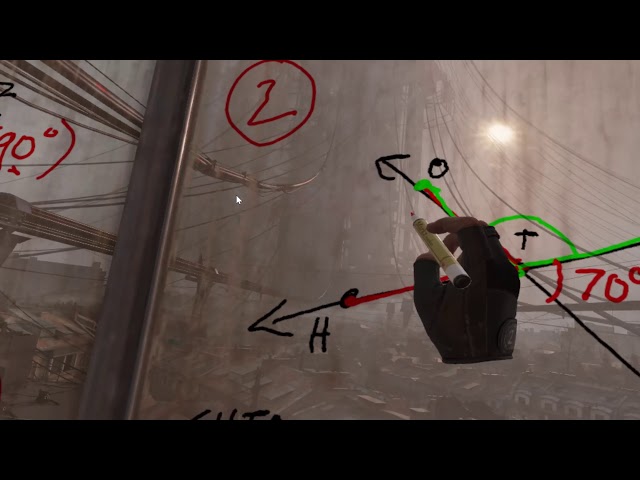 Source &#8212 Charles Coomber