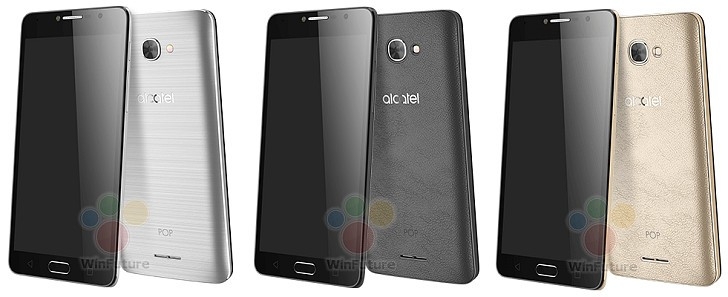 Information appeared on the network about the new Alcatel OneTouch Pop 4 smartphones series, which includes Pop 4S, Pop 4 Plus and Pop 4. Apparently, TCL, the owner of the Alcatel OneTouch brand, is preparing to present them at the MWC 2016 exhibition, starting in late February in Barcelona. As expected, all new products will receive an affordable price.
The flagship of the new series is the smartphone Alcatel OneTouch Pop 4s. It is equipped with a 5.5-inch sensor IPS display with a resolution of 1080p (1920 × 1080 points), based on the Helio X10 chipset with eight active cortex-a53 nuclei and Mali-T860 graphics.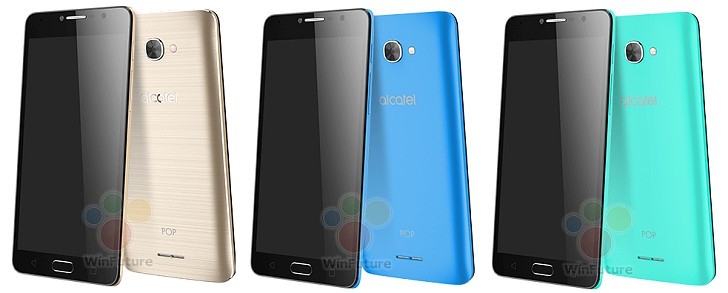 The specifications of the device also include 2 GB of RAM, 16 or 32 GB of the expanded flash memory, the main 13-MP camera with a double LED flash and a phase autofocus, a front camera with a resolution of 5 or 8 MP (depending on the implementation region).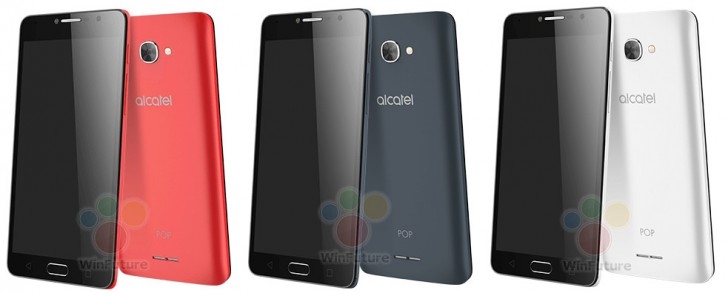 Also reported on the support of LTE networks (CAT. 4/cat. 6), a battery with a capacity of 2960 mA·h and pre -installed Android 6 operating system.0 Marshmallow.

Alcatel OneTouch Pop 4 Plus also has a 5.5-inch IPS display, but with a lower resolution of 720p. The smartphone uses the Snapdragon 210 chip with four Cortex-A7 nuclei with a clock frequency of 1.1 GHz and the ADreno 304 graphic system, as well as 1 GB of RAM. The capacity of the Pop 4 Plus flash drive is 16 GB, there is a slot for memory cards. The smartphone is equipped with an 8-or 13-MP camera with a LED flash, a front-line camera with a resolution of 5 or 8 megapixels, supports LTE Cat network. 4 and is running Android 6 OS.0 Marshmallow. The capacity of the gadget battery is 2500 mA·h.

The third representative of the new Alcatel OneTouch Pop 4 series belongs to the lower -level devices. This smartphone is equipped with a 5-inch screen with a resolution of 720p, the Snapdragon 210 chipset, has 1 or 1.5 GB of RAM on board, depending on the sales market. The resolution of the back camera also depends on the sales market — 8 or 13 MP, and frontal for selfie — 5 or 8 MP. All versions of OneTouch Pop 4 support LTE CAT. 4, have a 2500 mA battery·h and work under the control of Android 6.0 Marshmallow.
Source: